Justin Webb: Radio Saved My Life
Mon 15 Aug 16:00 - 17:00
Baillie Gifford Sculpture Court
Watch online
Pay what you can to watch online. Available live, then on-demand after the event.
Attend in person
Baillie Gifford Sculpture Court
£14.00 [£12.00]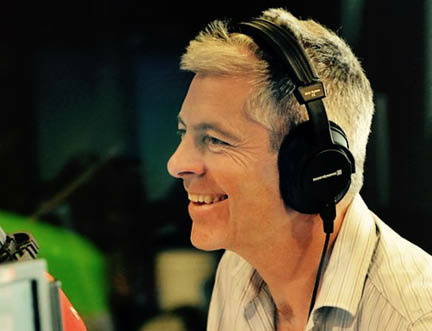 Respected presenter of BBC Radio 4's Today programme, Justin Webb sheds revealing new light on his dysfunctional childhood. His moving, candid and humane memoir, The Gift of a Radio, paints a fascinating picture of the 70s Britain that shaped him. Today, Webb discusses his youth against a backdrop of strikes, inflation and a grim Quaker boarding school.
Categories: Family, Film/TV/Media
---