Kezia Dugdale & Lesley Riddoch: Once Upon a Time in Holyrood
Thu 17 Aug 13:30 - 14:30
Baillie Gifford Sculpture Court
Attend in person
Baillie Gifford Sculpture Court
£15.50 [concessions £13.50/£10.50]
Watch online
Pay what you can to watch online. Available to watch any time.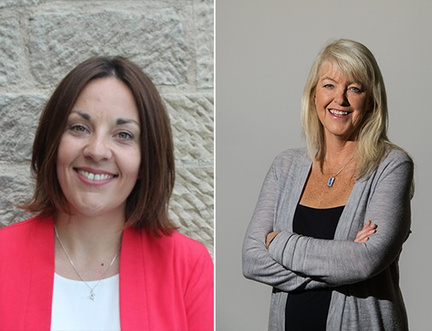 When Humza Yousaf became the sixth First Minister of Scotland, he promised, "new leadership, a fresh start for Scotland" – but amid the enquiries and intrigue, what does that really mean? Join our panel including former Leader of Scottish Labour, Kezia Dugdale and broadcaster and journalist Lesley Riddoch as they take us through the turbulences and triumphs of modern Scottish politics, and ultimately ask: what next for Scotland?
Chaired by Ruth Wishart.
Categories: Brexit/Europe, Business/Economics, Politics, Scottish Interest
---