Learning to Love Yourself with William Hussey and Amara Sage
Age 14-16
Thu 24 Aug 11:45 - 12:30
Baillie Gifford Sculpture Court
This event had been created especially for schools, but is open for anyone to watch and enjoy online.
Watch online
Pay what you can to watch online. Available to watch any time.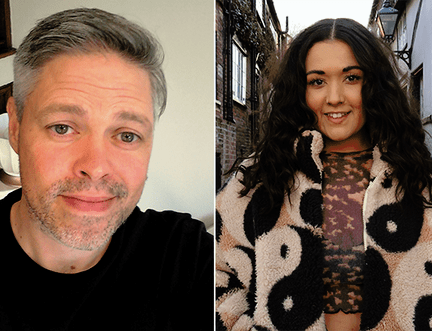 Join two authors who've written whip-smart YA novels with big hearts. In William Hussey's Broken Hearts and Zombie Parts, budding film director and movie buff Jesse's world falls apart when he learns that he has to have open heart surgery in weeks. Can he finish his zombie masterpiece and find a guy who wants to make out with him before surgery leaves him scarred forever? While in Influential, Amara Sage takes us into the world of 17-year-old influencer Almond Brown, whose selfie filters cover up some serious secrets. Internet fame isn't all it's cracked up to be in this exploration of online trolling, body image, and more. Meet William and Amara and find out how their own experiences (including open heart surgery) helped shape their novels. Expect cancel culture, body confidence, mental health, and first loves.
---