Lucy Caldwell & Louise Kennedy: Belfast in the Blood
Sat 27 Aug 16:30 - 17:30
Baillie Gifford West Court
Watch online
Pay what you can to watch online. Available live, then on-demand after the event.
Attend in person
Baillie Gifford West Court
£14.00 [£12.00]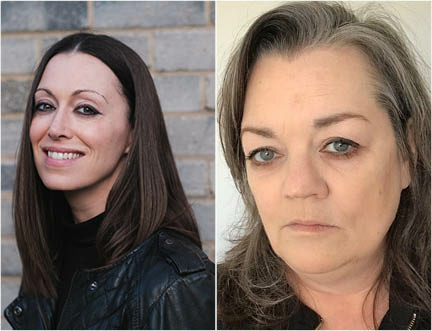 Meet two authors of novels about life in an extraordinary city. In Lucy Caldwell's These Days, it's 1941 and Belfast has escaped the worst of the war, until the Blitz brings devastation. Now, two sisters must find a way to carry on. Louise Kennedy's Trespasses is set 30 years later, when a schoolteacher's relationship with a married man sets her on a path towards violence – and lines she never thought she'd cross. Caldwell and Kennedy appear in conversation with Sasha de Buyl.
Categories: Fiction, History, War/Terrorism
---