Maggie O'Farrell: Loves, Labours, Loss
Sat 21 Aug 19:00 - 20:00
The New York Times Theatre (in Sculpture Court)
Watch online
Pay what you can to watch online. Available to watch any time.
Attend in person
The New York Times Theatre (in Sculpture Court)
£14.00 [£12.00]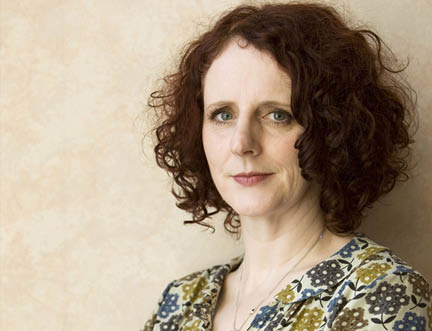 Edinburgh-based Maggie O'Farrell hit a spectacular new career high last year with the publication of Hamnet – winner of the Women's Prize for Fiction, a huge bestseller across the world and unquestionably a standout book of 2020. Why did O'Farrell's novel about the death of Shakespeare's only son strike such a chord with readers? It certainly didn't do any harm that the story was set in a time of pandemic. But more fundamentally, Hamnet was striking for its compelling and deeply insightful depiction of a mother's love for her children. Fierce maternal devotion – and the aching sense of loss – will form the heart of today's event about the experiences that have shaped her writing and ideas. O'Farrell discusses the influence of a mild neurological condition on her work. A childhood bout of encephalitis resulted in a number of small but important changes in her mental and bodily performance, including balance issues, inhibited proprioception and stammering. How have these influenced O'Farrell's writing? Join her today for a fascinating discussion with fellow author Nicola Morgan.
This is a live event, with an author Q&A. If buying a ticket to watch the event in-person, the participants will be on stage, in the venue. After the event, Maggie O'Farrell will be doing an in-person book signing on the Festival site.
Categories: Family, Fiction, Health/Wellbeing, Writing/Publishing
---