Matt Haig: Reasons to Feel Okay
Fri 27 Aug 14:30 - 15:30
The New York Times Theatre (in Sculpture Court)
BSL Interpreted, Captioned
Watch online
Pay what you can to watch online. Available to watch any time.
Attend in person
The New York Times Theatre (in Sculpture Court)
£14.00 [£12.00]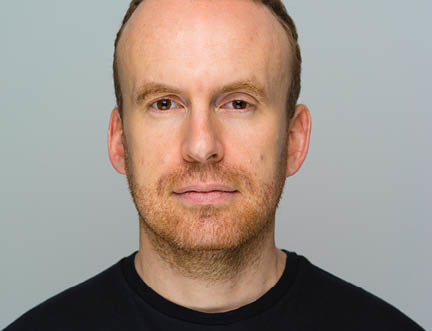 Since the publication of his 2015 memoir Reasons to Stay Alive, Matt Haig has become one of Britain's best-loved and bestselling authors, gently guiding his legion of fans on a path towards better mental health. Haig's most recent novel The Midnight Library became another hugely popular success for the Brighton-based author, in its creation of a fictional library in which its heroine could choose a host of possible second chances in life. Now, Haig returns to non-fiction again with the launch of The Comfort Book. Conceived as a 'kind of companion book' to The Midnight Library, it is a collection of things Haig has written down to comfort himself at difficult moments. Drawing on maxims, memoir and the inspirational lives of others, these meditations celebrate the wonder of living – and all presented with Haig's trademark kindness and generosity. As Jeanette Winterson so aptly said: 'Haig uses words like a tin-opener. We are the tin.' Join him today to be enjoyably opened up by his writing. Chaired by author and screenwriter Georgia Pritchett.
This is a live event, with an author Q&A. If buying a ticket to watch the event in-person, the author will take part remotely and you'll see them on a large screen in the venue. After the event, Matt Haig will be doing a virtual book signing via Zoom. Buy his book in our online Festival Bookshop and select 'Meet The Author' to book your place.
Categories: Biography/Memoir, Health/Wellbeing, How We Live, Philosophy
---