Matthieu Aikins, Sally Hayden & Polly Pallister-Wilkins: Bordering on Inhumane
Wed 24 Aug 16:00 - 17:00
Baillie Gifford Sculpture Court
Watch online
Pay what you can to watch online. Available live, then on-demand after the event.
Attend in person
Baillie Gifford Sculpture Court
£14.00 [£12.00]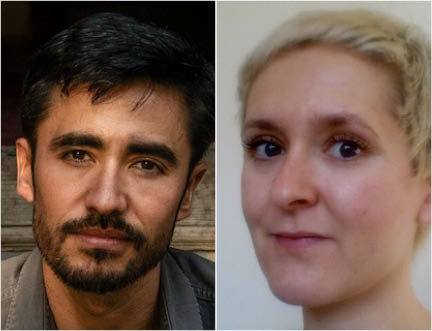 Deemed by Sally Rooney as the 'most important work of contemporary reporting', My Fourth Time, We Drowned explores Sally Hayden's staggering investigation into the migrant crisis across North Africa. In The Naked Don't Fear the Water, journalist Matthieu Aikins follows his friend Omar as he flees his war-torn country. And in Humanitarian Borders, Polly Pallister- Wilkins interrogates the humanitarian responses to border violence. A vital event for our times, chaired by Esa Aldegheri.
Categories: How We Live, Human Rights, Politics, War/Terrorism
---