Merve Emre & Daniel Mulhall: Mrs Dalloway Meets Buck Mulligan
Sun 14 Aug 13:30 - 14:30
Baillie Gifford West Court
Watch online
Pay what you can to watch online. Available live, then on-demand after the event.
Attend in person
Baillie Gifford West Court
£14.00 [£12.00]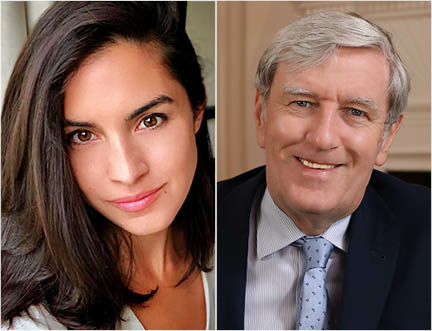 Virginia Woolf 's Mrs Dalloway and James Joyce's Ulysses: two novels that defined modernist literature. Today, Merve Emre, a critic and Oxford University Professor, presents The Annotated Mrs Dalloway, painting a rapturous portrait of Woolf 's originality. Meanwhile, former Irish ambassador and author of Ulysses: A Reader's Odyssey, Daniel Mulhall, explores Joyce's rambunctious style from a personal and critical perspective.
Categories: Classics, Education, European Fiction, Words/Reading
---