Naoise Dolan & Naomi Ishiguro: Growing Pains
Sat 28 Aug 11:15 - 12:15
Castle View Studio
Watch online
Pay what you can to watch online. Available to watch any time.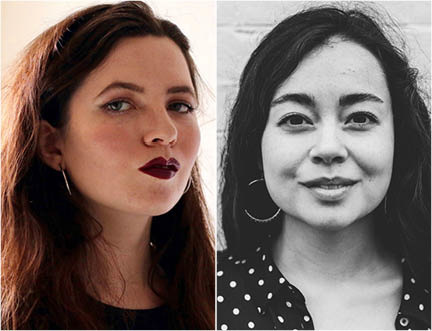 Every year at the Edinburgh International Book Festival, we celebrate the talent, wit and skill of emerging writers. In this event, we are joined by two of the freshest voices in fiction, whose coming-of-age narratives are by turns tender and cynical in their exploration of growing up. Naomi Ishiguro brings us Common Ground, her bittersweet chronicle of a friendship which defined the early lives of two boys, whose paths cross unexpectedly as adults. Exciting Times from Naoise Dolan is a modern love tale of three friends living in Hong Kong, navigating class and otherness as they attempt to establish their own identities. These are debut novelists whose work explores love, loyalty and how friendships change, and whose insightful writing we're sure you'll be following with eager interest for decades to come. Poet and performer Ellen Renton talks to the two writers to explore their extraordinary work.
This is a live event, with an author Q&A.
Categories: Fiction, Gender/Sexuality, How We Live, Young Adults
---