Natalie Diaz & Ellen van Neerven: Voices of Indigenous Resistance
Mon 17 Aug 13:00 - 14:00
The New York Times Main Theatre Online
Free, online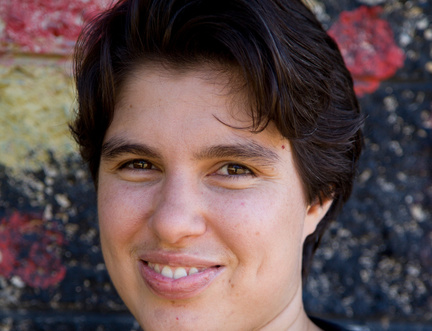 Mojave American and Latinx poet Natalie Diaz's Postcolonial Love Poem has been celebrated as a song in the face of erasure and the damage to which Indigenous people are subjected. It presents desire and pleasure as a response, perhaps the only response, to the failures of America. 'I am doing my best to not become a museum / of myself. I am doing my best to breathe in and out. // I am begging: Let me be lonely but not invisible.'
Mununjali Yugambeh poet Ellen van Neerven's experiences in Australia have followed a similar trajectory: their latest collection Throat is attracting acclaim as a light shone on Indigenous resilience and pride, a challenging and defiant response to the unreconciled nature of her country and its stories. 'I am not aware of my power/ you watch me build my weapon.'
In what promises to be a powerful conversation, these two extraordinary poets come together with Nadine Aisha Jassat to discuss First Nations voices, race and racism, sexual identity and belonging. This is truth-telling of a transcendent nature; an unforgettable anthem to land, language and love.
This is a pre-recorded event.
Part of our The Power of Poetry festival theme.