Omar Robert Hamilton, Sanaa Seif & Ahdaf Soueif: A Decade of Resistance
Mon 22 Aug 16:00 - 17:00
Baillie Gifford Sculpture Court
Watch online
Pay what you can to watch online. Available live, then on-demand after the event.
Attend in person
Baillie Gifford Sculpture Court
£14.00 [£12.00]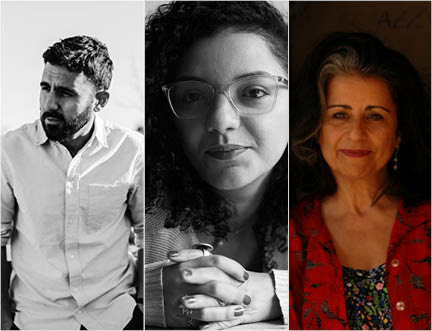 Egyptian writer and political activist Alaa Abd el-Fattah's British citizenship was ratified in December 2021 while he was in an Egyptian prison, where he has been detained, almost continuously, since 2013. Today, his translators and family members Omar Robert Hamilton, Sanaa Seif and Adhaf Soueif, share his collection of writing You Have Not Yet Been Defeated. They discuss the principles of building democracy and the reality of living under dictatorship with chair Esa Aldegheri.
Supported by Binks Trust
Categories: Human Rights, Politics, War/Terrorism, World Affairs
---