Patrick Barkham & Ed Yong: The Secret Lives of Animals
Wed 17 Aug 13:30 - 14:30
Baillie Gifford West Court
Watch online
Pay what you can to watch online. Available live, then on-demand after the event.
Attend in person
Baillie Gifford West Court
£14.00 [£12.00]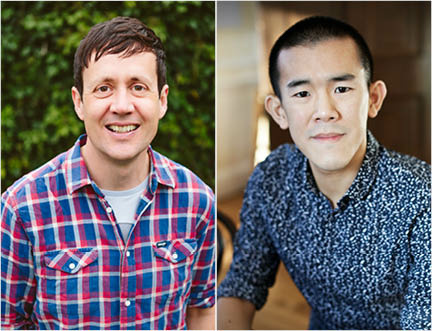 Discover nature's marvels with two expert writers. 20 years of writings about the natural world are collected in Patrick Barkham's Wild Green Wonders. The Guardian writer observes the changing conditions of the wildlife around us, from peregrine falcons to wolves. Pulitzer Prize-winning science journalist Ed Yong imagines how the animals might look back at us in An Immense World, an astonishing voyage through the sensory possibilities that exist beyond what humans can perceive.
Ed Yong is appearing remotely.
Categories: Environment/Nature, Science/Medicine
---