Rachel Kushner: Postcards from America
Tue 17 Aug 19:15 - 20:15
Castle View Studio
Captioned
Watch online
Pay what you can to watch online. Available to watch any time.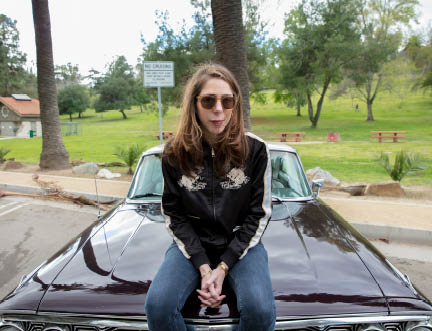 'Clarice Lispector had a diamond-hard intelligence, a visionary instinct and a sense of humour that veered from naïf wonder to wicked comedy.' This snapshot of the great Brazilian writer is from an essay in Rachel Kushner's new book The Hard Crowd – but it is also a neat summary of Kushner herself. Across her three novels to date – Telex From Cuba, The Flamethrowers and The Mars Room – Kushner has explored aspects of US colonialism, art, activism, inequality and incarceration. She would almost certainly laugh at the notion of the Great American Novel; nevertheless, the poise, fearsome intelligence and political astuteness of her books demonstrate that Kushner is one of the finest chroniclers of the USA's rollercoaster post-war era. She brings the same qualities to bear on the essays collected in The Hard Crowd. Kushner's writing is simultaneously tender and razor-sharp. Today she joins us to discuss her ideas with fellow author Colm Tóibín. 
This is a live event, with an author Q&A.
Categories: Biography/Memoir, How We Live, Politics, Women/Feminism, World Voices
---