Raven Leilani & Patricia Lockwood: Sharp, Fragmentary Fiction
Thu 19 Aug 19:15 - 20:15
Castle View Studio
Watch online
Pay what you can to watch online. Available to watch any time.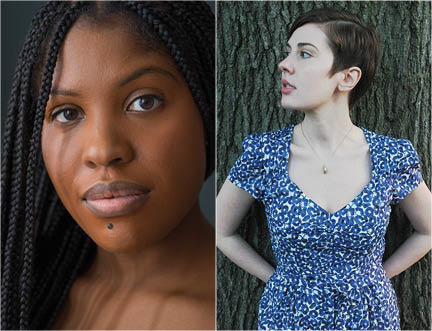 Fans of cutting-edge fiction will not want to miss this brilliant meeting of minds. Both Patricia Lockwood and Raven Leilani have written sizzling debut novels that are being celebrated by critics, loved by readers and gaining recognition from major literary prizes this year. Patricia Lockwood's No One Is Talking About This (shortlisted for the Women's Prize for Fiction and longlisted for the 2021 Booker Prize) is a genre-defying examination of family, grief, loss and how we experience them in the shadow of the internet: 'the portal' that seems to know us better than we know ourselves. In Raven Leilani's beautiful and sharp novel Luster (winner of the Dylan Thomas Prize 2021) protagonist Edie is trying to manage her simmering quarter-life crisis while navigating an increasingly complex set of rules about sex, relationships and racial politics. Join two novelists as they explore contemporary life and society in all its contradictions, entanglements and fragmentation. Chaired by award-winning journalist, book editor and podcast host Charlie Brinkhurst Cuff.
This is a live event, with an author Q&A.
Categories: Family, Fiction, Gender/Sexuality, How We Live, Race
---