Raynor Winn with Sally Magnusson: Nature and Mortality
Sat 21 Aug 14:30 - 15:30
Baillie Gifford Theatre (in West Court)
BSL Interpreted
Watch online
Pay what you can to watch online. Available to watch any time.
Attend in person
Baillie Gifford Theatre (in West Court)
£14.00 [£12.00]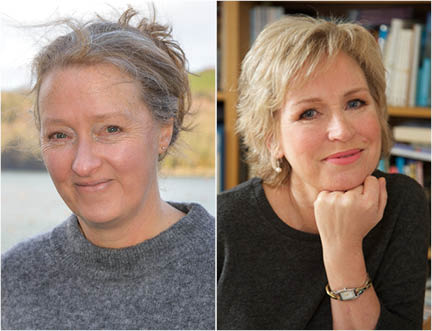 The Salt Path chronicled the experiences of Raynor Winn and her husband Moth when, both in their 50s, they were evicted from their beloved farm in Wales. Shortly afterwards, Moth was diagnosed with an incurable brain disease. Against all medical advice, the homeless couple set forth into the outdoors, undertaking the 630-mile long South West Coast Path. After the success of that first book, Winn was contacted by Sam, a city trader who had been moved by Raynor's story and offered her and Moth a free tenancy in a Cornish house and orchard. In return, they would create a biodiverse farm and revive its wildlife. With the change of life, Moth's health temporarily stabilises: 'surviving by returning to a more natural state of existence,' while Raynor's own worldview continues to be inspired by the environment around her. Today Winn talks to Sally Magnusson about her new memoir, The Wild Silence, which recounts the couple's delightful peregrinations and surprising challenges while building a life in their new home. This event is being recorded for BBC Radio Scotland.
This is a live event, with an author Q&A. The author of this event is taking part remotely; if buying a ticket to watch the event in-person, you'll watch them on a large screen in the venue. The interviewer is on stage in the venue. After the event, Raynor Winn will be doing a virtual book signing via Zoom. Buy the book in our online Festival Bookshop and select 'Meet the Author' to book your place.
Categories: Biography/Memoir, Environment/Nature, Health/Wellbeing, How We Live
---