Reading Scotland: Helen McClory, The New Edinburgh Gothic
Thu 19 Aug 17:30 - 18:30
The New York Times Theatre (in Sculpture Court)
Captioned
Watch online
Pay what you can to watch online. Available to watch any time.
Attend in person
The New York Times Theatre (in Sculpture Court)
£14.00 [£12.00]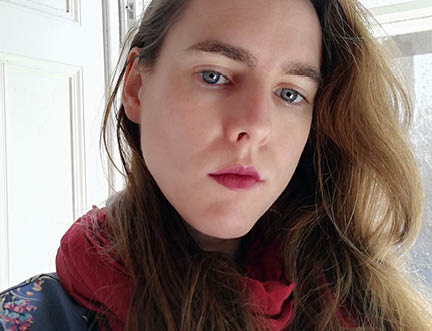 In a northern European city not unlike Edinburgh, three young people's lives intersect in the flat they share. But as Helen McClory's eagerly anticipated Bitterhall unfolds, her characters Daniel, Orla and Tom begin to be haunted by something very strange indeed. What exactly is Bitterhall, and who is James Lennoxlove, the author of a Victorian diary that's fallen into Daniel's possession? McClory's debut novel is a book that toys with our subjective and objective realities and paints Scotland today in an intriguing light. As part of our Reading Scotland series, Helen McClory has worked with filmmaker Bryan M Ferguson to create a 5-minute film which is screened for the first time as part of today's event. The film aims to evoke the mood of McClory's novel and should act as a fascinating introduction to Bitterhall for those who have not yet read it. Following the screening, McClory discusses her book with chair Peggy Hughes.
This is a live event with an author Q&A. Authors and participants will be on stage, in the venue. After the event, Helen McClory will be doing an in-person book signing on the Festival site.
Supported by Sir Ewan and Lady Brown
Categories: Crime/Thriller, Fiction, Film/TV/Media, Scottish Fiction, Scottish Interest
---