Robin Robertson & Tim Robertson: Spirits of Scotland
Mon 16 Aug 14:30 - 15:30
The New York Times Theatre (in Sculpture Court)
Watch online
Pay what you can to watch online. Available to watch any time.
Attend in person
The New York Times Theatre (in Sculpture Court)
£14.00 [£12.00]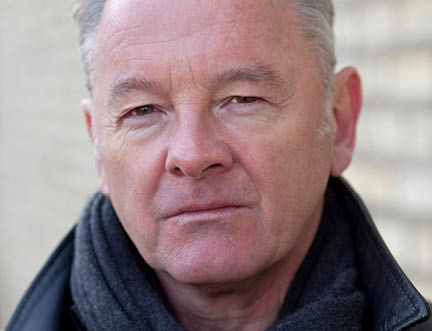 Haunting, elemental and deeply charged, Robin Robertson's writing evokes the mythology of landscapes and people, whether in Scotland or elsewhere. Most of his work takes the form of shorter poems and a new book, Grimoire, brings together some of Robertson's finest Scotland-based folk tales in a gorgeous volume featuring powerful ink drawings by his brother Tim Robertson. It includes vivid, evocative poems, all of which conjure the beauty, savagery and exhilaration of the Scottish landscape and the characters who inhabit it. In her introduction, writer Val McDermid eulogises the poems 'whose images stick in our heads as if glued in place with drying blood.' In this event introduced by Jenny Brown, Robin performs his characteristically dark readings from the book while Tim Robertson creates accompanying drawings live on stage, his work unfolding on a large screen while Robin performs.
This is a live event, with an author Q&A. Authors and participants will be on stage, in the venue. After the event, Robin Robertson and Tim Robertson will be doing in-person book signings on the Festival site.
Categories: Environment/Nature, Illustration, Poetry/Spoken Word, Sci-Fi/Fantasy, Scottish Interest
---