Sara Sheridan: On the Scent of Untold Riches
Tue 17 Aug 10:00 - 11:00
Baillie Gifford Theatre (in West Court)
Watch online
Pay what you can to watch online. Available to watch any time.
Attend in person
Baillie Gifford Theatre (in West Court)
£14.00 [£12.00]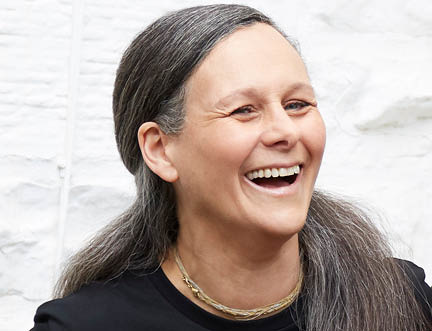 There cannot be many novelists in the world who have a sideline in perfume production, but Sara Sheridan is one of them. The Edinburgh-based author runs a company named Reek whose scents celebrate 'powerful, unapologetic women' and their often-overlooked stories. This passion for the evocative qualities of perfume has been of particular use in researching The Fair Botanists, a thrilling new historical novel that Sheridan launches today. It is 1822 and at the newly created Botanical Garden in Edinburgh there is high excitement as an Agave Americana plant is busy throwing up a vast flower stem in an extraordinary, once-in-a-generation event. Observing this unfolding spectacle are Belle Brodie, who's passionate about the art of perfume creation, and newly widowed Elizabeth, intent on making a new life in Edinburgh. What is the secret behind Belle's fascination with the flowering Agave? Packed with entertaining scandal and intrigue, The Fair Botanists is a major achievement for this beloved stalwart of the Edinburgh literary scene, and Sheridan discusses it today with journalist Jackie McGlone.
This is a live event with an author Q&A. Authors and participants will be on stage, in the venue. After the event, Sara Sheridan will be doing an in-person book signing on the Festival site.
Categories: Environment/Nature, Fiction, History, Scottish Fiction, Scottish Interest
---