Stand Up with Nikesh Shukla
S1-S3
Tue 22 Aug 10:00 - 10:45
Baillie Gifford Sculpture Court
This event had been created especially for schools, but is open for anyone to watch and enjoy online.
Watch online
Pay what you can to watch online. Available to watch any time.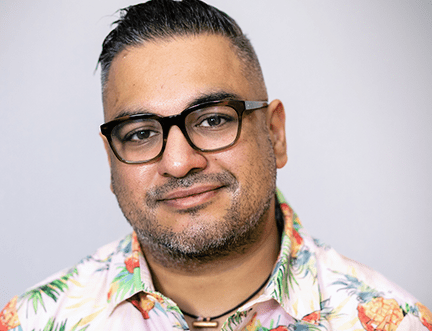 Stand Up follows Madhu: a 17-year-old whose dream is to be a world-famous stand-up comedian, but her dad is more concerned about her applying to university. Just as she's about to turn her back on her dream, a YouTube clip of Madhu goes viral, and she's suddenly catapulted into stardom. Nikesh talks about the inspiration for Stand Up, how using humour got him in and out of tight spots, and the times he and his family stood up for what they believed in. A talk about times where you laugh because otherwise you might cry, and how to make the hard decision to stand up for yourself.
---