Steve Antony, Maureen Phillip & Alexandra Strick: Just Be Yourself
All Ages (LD Friendly)
Mon 16 Aug 10:00 - 10:40
Baillie Gifford Theatre (in West Court)
Captioned, Learning disability friendly
Watch online
Pay what you can to watch online. Available to watch any time.
Attend in person
Baillie Gifford Theatre (in West Court)
£3.00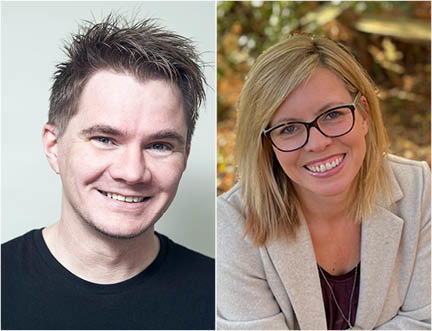 'You can... be brave, be beautiful, be clever, be strong...' Follow the story of an independent and inspirational group of children as they grow up and discover what they want to be in You Can!, the wonderful new picture book from author Alexandra Strick and Steve Antony, illustrator of Please Mr Panda and Amazing. In this interactive event you'll find out about the real-life children who inspired Alexandra and Steve to create their wonderfully diverse group of characters, then join in as sensory storyteller Maureen brings Alexandra's words to life and Steve shows you how he created his amazing characters. A powerful and uplifting event suitable for everyone including those with disabilities. Many thanks to PAMIS for their help and support in creating this event.
This is a live event, with an author Q&A. If buying a ticket to watch the event in-person, some of the participants of this event will be on stage, and some will take part remotely and you'll see them on a large screen in the venue.
Categories: Illustration
---