This Separated Isle: State of the Union
Sun 15 Aug 17:30 - 18:30
Baillie Gifford Theatre (in West Court)
Watch online
Pay what you can to watch online. Available to watch any time.
Attend in person
Baillie Gifford Theatre (in West Court)
£14.00 [£12.00]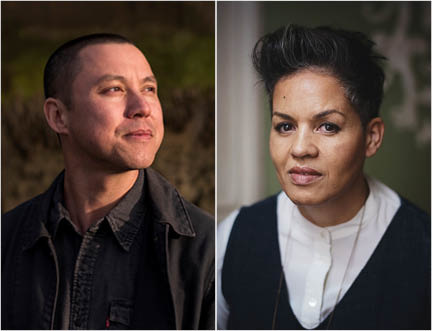 Before the pandemic made a seismic impact across the world, things were already shifting here in the UK: the divide exposed by Brexit, the Hostile Environment policy and rising levels of hate crimes revealed bitter divisions in British society and politics. There seems to be a chasm between who we are, and who we think we are. And then there are moments of togetherness and solidarity: the residents of Kenmure Street in Glasgow's South Side who stopped the Immigration Department from deporting their neighbours, or the 200,000 people across the UK who marched in support of Black Lives Matter last summer. To try and break through outdated concepts of Britishness, filmmaker Paul Sng has edited and curated This Separated Isle, a book of stunning portraiture and testimony. Today Sng is joined by writer Kit de Waal, who wrote the foreword of the book, and poet and artist Tanatsei Gambura, whose portrait and story appear in it, to explore the different concepts of belonging, and how we navigate the tensions of a divided land.
This is a live event, with an author Q&A. If buying a ticket to watch the event in-person, some of the participants of this event will be on stage, and some will take part remotely and you'll see them on a large screen in the venue.
Categories: Art/Design/Photography, Brexit/Europe, How We Live, Human Rights, Politics, Race, World Affairs
---