Tice Cin: Three Women of Cyprus
Wed 25 Aug 13:00 - 14:00
Baillie Gifford Theatre (in West Court)
Watch online
Pay what you can to watch online. Available to watch any time.
Attend in person
Baillie Gifford Theatre (in West Court)
£14.00 [£12.00]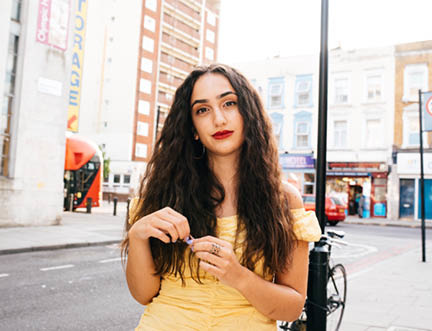 A few years ago, writer and artist Tice Cin won a Spread the Word award for literary fiction and it led to an Arvon Foundation writing course. There, Max Porter mentored her and she produced a manuscript that would become her debut novel, Keeping the House. Now, Porter has worked with Cin as her editor and the novel is being produced by independent publisher And Other Stories. 'It's one of those rare books you don't doubt,' says publisher Stefan Tobler. 'From the North London gangsters to the members of a three-generational matriarchal household, every character rings true and compellingly human, and each line is a beautiful surprise.' The novel focuses on Damla, a Turkish-Cypriot girl growing up in North London, and follows the extraordinary lives of three generations of women in the aftermath of the conflict in Cyprus. Damla's absent father is involved in importing drugs from Turkey and his connections will have far-reaching effects on the lives of Damla and her mother. Cin joins us today to discuss her remarkable debut with author Nadine Aisha Jassat.
This is a live event with an author Q&A. Authors and participants will be on stage, in the venue. After the event, Tice Cin will be doing an in-person book signing on the Festival site.
Categories: Family, Fiction, Gender/Sexuality, Women/Feminism
---