More articles Thursday 16 June 2011 12:00pm
2011 Programme brings revolution to Charlotte Square Gardens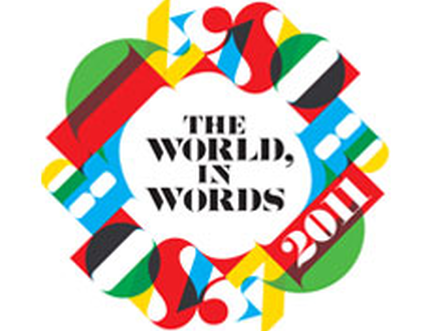 This morning we launched this year's Book Festival programme which boasts an enticing line-up of authors and events exploring the central theme of Revolution in the 21st Century. Running from 13 to 29 August, the programme will see an eclectic mix of world-famous writers, poets, journalists and politicians alongside talented debut authors, coming together in Charlotte Square Gardens to engage in debate discussion, celebration and reflection.
Nick Barley, Director of the Book Festival said "In this, the year that the new Europe comes of age, popular uprisings across North Africa and the Middle East are challenging life long regimes and the world is in a state of change, we will examine the theme of Revolution. From Libya to China, India to Iran, the USA ten years after 9/11 and the recent controversies involving Twitter and Wikileaks, audiences and authors in Charlotte Square Gardens will explore the power of the written word to provide a compelling commentary on the world around us."
Packed into the 17 days of the Festival are almost 800 authors from over 40 countries around the world including the exiled Chinese Nobel Laureate, Gao Xingjian, who will discuss his life and recent work, the giant of American literary postmodernism, Robert Coover, and Sapphire, who will reveal her long-awaited follow-up to Push. We'll also be welcoming a wealth of Scottish writing talent including Ali Smith, Alan Warner, Candia McWilliam, Don Paterson, A L Kennedy, Louise Welsh, Ian Rankin and Alexander McCall Smith.
This year are delighted to welcome four Guest Selectors who have each curated a strand of the programme. BBC Special Correspondent Allan Little will investigate political and technological revolution in the 21st century. Allan will be joined by world-class authors including Hisham Matar, Kamila Shamsie and Chan Koonchung to provide unrivalled insights into our ever-changing world. Bestselling author Audrey Niffenegger will explore writing without boundaries with the help of genre-defying writers Chris Adrian, Neil Gaiman and Kelly Link. Joan Bakewell will be delving into some of the key ideas that are shaping the 21st centurywith a hand-picked selection of renowned speakers including Michael Symmons Roberts, Julian Baggini, Olivia Laing and Ian Stewart. And the new Children's Laureate, Julia Donaldson MBE, is our Guest Selector for the RBS Children's Programme. Julia will be looking at new ways to engage children in the reading experience, and will explore the importance of pictures with the help of our Illustrator in Residence, Nick Sharratt.
The Festival will also be a celebration of the life and work of some legends of modern literature, with a number of special events exploring the poetry of Sorley MacLean and Czeslaw Milosz, and an exclusive world premier of Alasdair Gray's Fleck read by a stellar cast including Liz Lochhead, Will Self, A L Kennedy, Ian Rankin and Alasdair himself.
Once again we'll be showcasing new writing talent with the Newton First Book Award. Featuring all 45 debut novels, short stories, and translations in the Festival programme, the winner will be selected by a public vote, giving book lovers the opportunity to help identify a literary superstar of the future.
This year also sees the return of the popular Unbound series of free, late night events featuring an unexpected mix of poetry, performance, storytelling and song, with some surprises thrown in for good measure, all in the cabaret-style setting of our Speigeltent.
For younger audience members the RBS Children's Programme features a feast of events to inspire and entertain. Exploring well known classics from new angles, the programme offers a fresh perspective on stories such as The Canterbury Tales and Tarzan. Children of all ages can look forward to a host of household names including Jacqueline Wilson, Andy Stanton, and Robert Muchamore, alongside talented newcomers like Costa Children's Book Award-winner, Jason Wallace.
The Festival promises to be 17 memorable days with some of the greatest writers and thinkers in the world today. To find out more you can search for events here on our website, or download a copy of the programme.
Tickets go on sale on Sunday 26 June at 8.30am. You can book online or phone the Box Office on 0845 375888.
More articles