More articles Thursday 20 June 2013 12:00pm
30 years back, 30 years forward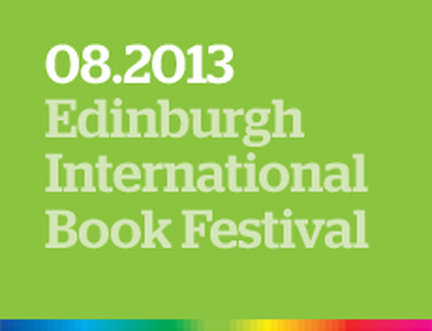 This year's Edinburgh International Book Festival celebrates an astonishing generation of literary talent and marks 30 years since the gates of Charlotte Square Gardens first opened to welcome authors and book lovers from around the world.
In 1983, the inaugural Edinburgh International Book Festival was only the third literary festival in the UK. While 30,000 visitors enjoyed events with 120 authors including John Updike, P D James and Melvyn Bragg, the likes of Harry Potter, Inspector Rebus, the Gruffalo and Mma Ramotswe had not yet been born.
In 2013, the Book Festival is inviting its 200,000 visitors to join it in celebrating writers and writing and the extraordinary flourishing of culture in Scotland over the past 30 years as well as looking forward to the next 30.
Nick Barley, Book Festival Director, said 'This is not just a birthday, but a celebration of an extraordinary generation of talent. The explosion of Scottish culture over the last 30 years has reverberated around the world and our writers, artists and performers have influenced all aspects of our lives. While we have prematurely lost one of our greatest authors just last week, we must also celebrate the next generation of writers who are distilling the world around us.'
Highlights of this year's programme, which boasts over 700 events, include a series of new debates in which leading thinkers put forward their blueprints for an improved life 30 years hence in key areas such as defence, the environment, mental health and the arts.
There will be a politician-free look at the independence debate when established Scottish journalists including Kirsty Wark and Iain Macwhirter will identify the key questions we need to consider before casting a vote.
Also new for 2013 is a series of Reading Workshops in which leading writers and critics guide the audience through a thought-provoking tour of one of their favourite books. Amongst others, Colm Tóibín will provide insight into Sons and Lovers while Alan Bissett will shed light on Trainspotting.
Another institution that's 30 years old this year is the Granta Best of Young British Novelists list and a series of events, beginning with a keynote interview with Salman Rushdie, will revel in 30 outstanding years of great British fiction.
Taking on the role of Guest Selector this year are novelist and poet Margaret Atwood who'll chair a series of events on genre in literature, journalist and broadcaster Gavin Esler who will explore the collapse of trust in modern life, author and founder of the Women's Fiction Prize Kate Mosse examines the role of women in the 21st century and writer and graphic novelist Neil Gaiman discusses the reshaping of modern fantasy.
This year's Illustrator in Residence is the hugely popular Barroux, who will present his delightful picture books and a graphic novel as well as hosting a series of creative workshops.
In recognition of the astonishing wealth of comics and graphic novel talent in Scotland and beyond Stripped, a special strand of events, workshops and a mini comic fair, will feature world class names such as Grant Morrison, Chris Ware and Melinda Gebbie shedding light on this intriguing art form.
There are treats in store for young people too with the Baillie Gifford Children's Programme featuring household names such as Julia Donaldson launching her latest book for youngsters and Cerys Matthews promising a big family sing along with her lovely new book Hook, Line and Singer, and the newly appointed Children's Laureate, Malorie Blackman, will introduce her latest title.
Now a popular feature of the Festival, the First Book Award, sponsored by eBooks by Sainsbury's, will showcase the impeccable talent behind the 42 debut novels, novellas and short story collections in the programme.
On the final Sunday of the Festival Ian Rankin will be joined by Val McDermid and Ken MacLeod to reflect on the work of much-loved and sorely-missed Scottish literary legend, Iain Banks.
The 2013 Edinburgh International Book Festival runs from 10-26 August. You can browse the hundreds of events here on the website by theme, subject, author or age suitability. Public booking opens at 8.30am on Friday 28 June.
More articles