More articles Friday 20 February 2015 12:00pm
A look back at a landmark year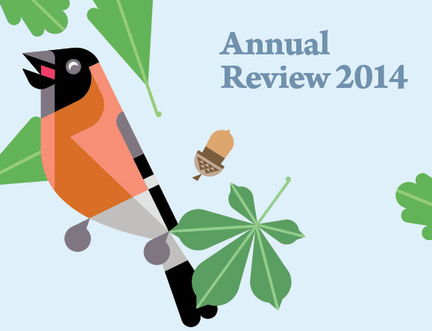 Our Annual Review of 2014 has just been published, collecting together some of the most memorable moments, key achievements and astonishing statistics from last year's Festival.
In a landmark year for Scotland we delved headfirst into dialogue, transforming Charlotte Square Gardens into a space for enquiry, deliberation and exploration.
Over 800 writers, thinkers and literary stars, from Ali Smith to Haruki Murakami, entertained and enthralled the tens of thousands of Festival goers in the Gardens. We were thrilled to welcome more children, families and school pupils than in previous years, and our outreach activities were boosted by a fruitful writer in residence project.
Our reach extended far beyond Edinburgh, with thousands of people following from afar via social media, while a massive 60,000 people watched our event with George RR Martin via BBC online.
To find out more about what we did last year download the 2014 Annual Review.
More articles