More articles Thursday 05 August 2010 12:00pm
A S Byatt joins Book Festival programme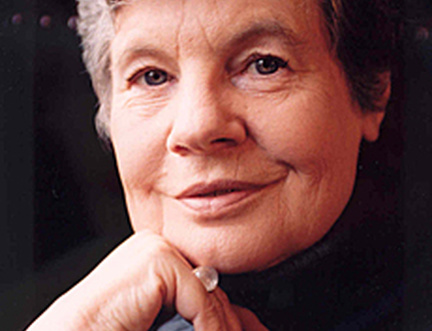 We recently added a tempting new event to our 2010 programme – an engaging appearance by Booker prize-winning writer A S Byatt, who will be joining us to discuss her compelling and ambitious new novel, The Children's Book.
A S Byatt is an internationally recognised novelist, short story writer and critic. Our media sponsor, The Times, included Byatt on their 2008 list of the 50 greatest British writers since 1945. She was awarded a CBE in 1990 and a DBE in 1999.

Byatt's highly praised and unique works include Possession: A Romance, which earned her the 1990 Man Booker Prize for Fiction. Possession is a remarkable fusion of letters, poetry and literary criticism, a momentous work set to be equalled by Byatt's latest novel, The Children's Book.
The Children's Bookwas shortlisted for the 2009 Booker Prize, and tellingly hailed by The Financial Times as being "the sort of high-concept rarefied intellectual fiction we'd expect from, well, A S Byatt". In her inspiring event with us on 20 August at 10AM, Byatt will be joined by writer and literary critic Stuart Kelly to discuss this striking new work; from its engaging themes to the controversial questions it raises.
More articles