More articles Thursday 05 August 2010 3:00pm
A taste of Book Festival events on edinburghfestivals.tv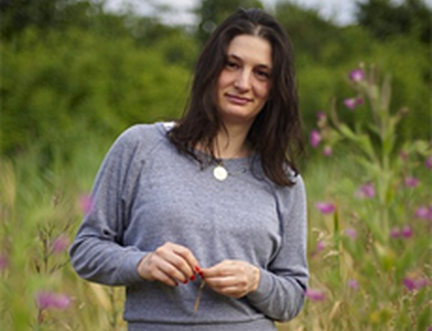 Five of our authors have been interviewed for the official Edinburgh Festivals TV channel, offering tantalising teasers for their upcoming Book Festival events.
Available to view now on www.edinburghfestivals.tv are enlightening clips of Adam Foulds, Andrew O'Hagan, James Brabazon, Louise Stern and Geoff Dyer, all of whom will be informing and entertaining Edinburgh International Book Festival audiences later this month.
Adam Foulds will be at the Book Festival on Sunday 29 August to reveal his new novel, The Quickening Maze, a remarkable tale of an imprisoned poet contemplating the worlds on either side of the bars.
The charismatic Andrew O'Hagan shares the secrets of Frank Sinatra and Marilyn Munroe in his event on Sunday 15 August, through the utterly unique voice of a dog called Maf.
James Brabazon is here on Saturday 28 August with a gripping, moving and sincere account of extraordinary South African mercenary Nick du Toit. He will be joined by James Maskalyk, who will captivate with his tales of his time as a doctor in Sudan.
Louise Stern, who was born deaf, has written Chattering: Stories, and on Sunday 29 August will discuss this intriguing new work as part of our innovative and exciting new Unbound series of events.
On Monday 23 August Geoff Dyer helps answer the controversial question: has the novel reached crisis point? David Shields, Gaby Wood and Stuart Kelly join him in a lively, fascinating debate that promises to linger.
Visit www.edinburghfestivals.tv to enjoy a taste of these events, and we'll see you soon!
More articles