More articles Thursday 09 October 2014 10:00am
Acclaimed author Marilynne Robinson in one-off autumn Book Festival event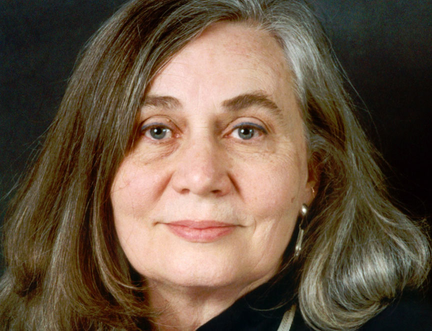 This autumn the Edinburgh International Book Festival welcomes acclaimed American novelist Marilynne Robinson to the city for a special one-off event.
In this rare UK appearance, happening on Sunday 16 November, Robinson will discuss her brand new novel Lila which revisits the characters and settings of her previous books Gilead and Home. Set in her home state of Iowa in the 1950s, it's an unforgettable story about a girl who lived on the fringes of society in fear, awe, and wonder.

Robinson is the author of three highly acclaimed and award-winning novels as well as a number of non-fiction books including When I Was a Child I Read Books. She has won the Pulitzer Prize, the Orange Prize for Fiction, the LA Times Book Prize and the National Book Critics Circle Award for Fiction and has twice been shortlisted for the Man Booker International Prize. She was awarded the 2012 National Humanities Medal by President Barack Obama for her 'grace and intelligence in writing'.

Nick Barley, Director of the Edinburgh International Book Festival said 'It is a rare privilege to welcome Marilynne Robinson to Edinburgh and we are thrilled that she will be joining us, in one of only 3 UK appearances, to discuss her new novel. She is an extraordinary contemporary novelist, whose stories and characters enthral her readers'.'

Marilynne Robinson will be speaking on Sunday 16 November at 3.00pm at the Assembly Roxy. Tickets to the event, which is presented in association with Waterstones and publisher Virago, cost £9 and can be bought online via the Book Festival website or by calling 0131 718 5666 (10am-5pm, Monday to Friday).
More articles