More articles Saturday 24 August 2013 7:30pm
Alan Warner and Tanya Harrod win James Tait Black Prizes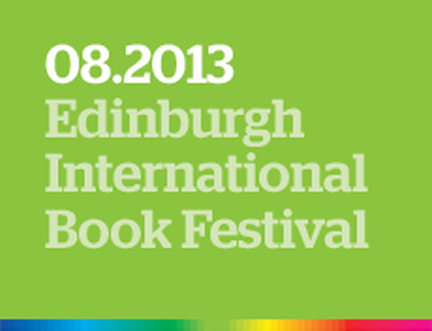 Acclaimed novelist Alan Warner and celebrated art historian Tanya Harrod have joined the roll-call of celebrated writers to win the prestigious James Tait Black Prizes.
The winners of the £10,000 prizes – awarded annually by the English Literature department at the University of Edinburgh for the best works of fiction and biography published in the past year – were announced this evening by broadcaster Sally Magnusson at the Edinburgh International Book Festival.
Oban-born author Alan Warner, who already has a string of prestigious prizes to his name, is winner of the fiction prize for his book The Deadman's Pedal which was inspired by a seaport in the Scottish Highlands. Among his other successes was his first novel, Movern Callar, which was adapted into a film starring Samantha Morton.
Prize-winning writer Tanya Harrod, co-editor of the Journal of Modern Craft, was awarded the biography prize for her biography of a renowned potter The Last Sane Man: Michael Cardew, Modern Pots, Colonialism and the Counterculture.
Fiction winner Alan Warner topped a shortlist that featured The Panopticon by Jenni Fagan, The Big Music by Kirsty Gunn and Leaving the Atocha Station by Ben Lerner.
Fiction judge Lee Spinks of the University of Edinburgh said 'Alan Warner's The Deadman's Pedal is an exceptionally fine novel, richly evocative in detail, beautifully poised in execution, which…offers a compelling poetic vision of a changing Scotland.'
Tanya Harrod's book was chosen from a shortlist that also included Portrait of a Novel: Henry James and the Making of an American Masterpiece by Michael Gorra, Joseph Anton: A Memoir by Salman Rushdie and Circulation: William Harvey's Revolutionary Idea by Thomas Wright.
Biography judge Professor Jonathan Wild of the University of Edinburgh said 'Tanya Harrod's The Last Sane Man offers an exceptional portrait of a remarkable craftsman and his world. Harrod constructs this biography with the same eye for form and purpose that marked the work of her subject.'
The James Tait Black Awards were founded in 1919 by Janet Coats, the widow of publisher James Tait Black, to commemorate her husband's love of good books.
Earlier this year the prize was extended to include a new category for drama.
Each year more than 400 novels are read by academics and postgraduate students who nominate books for the shortlist.
More articles