More articles Thursday 23 April 2015 4:30pm
Alice in Ayrshire: celebrating Lewis Carroll's classic in Scottish Primary Schools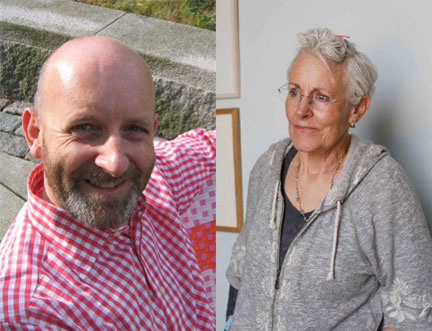 To celebrate 150 years since the publication of Lewis Carroll's Alice's Adventures in Wonderland, the Edinburgh International Book Festival has teamed up with Boswell Book Festival for an exciting new collaborative project involving P5 and P6 pupils at Auchinleck, Ochiltree and St Patrick's Primary Schools.
Called Alice in Ayrshire, the project will see author Vivian French and illustrator Nick Sharratt working with pupils from the three primary schools for three days in April. The P6 pupils will create a giant frieze illustrating their version of the classic story, assisted and encouraged by Nick, while Vivian will oversee the P5 pupils as they report on the story for 'The Wonderland Times'. Their articles will be entered into a competition for The Bozzy Reporters' Prizes which will be awarded for the best pieces of descriptive writing.
Local writer James Begg from Cumnock will also be presenting a Scots language translation of the book – Alice's Jants in Ferlieland.
The culmination of the project will be at the Bozzy's Family Fun Day on Saturday 9 May where the giant frieze will be on display and families can enjoy author events, the café, bookshop, play areas, games and a visit from the White Rabbit himself. The frieze will be unveiled, and the winners of the Bozzy Reporters' Prizes will be announced, in a free event starting at 3.00pm.
Following the Festival, the frieze will be on show at Auchinleck Library. At the end of August it will travel to the Edinburgh International Book Festival where it will be on show in the StoryBox from Saturday 29 August to Schools Gala Day on Tuesday 1 September when pupils from the three Primary schools involved will visit Charlotte Square Gardens in Edinburgh.
Janet Smyth, the Edinburgh International Book Festival's Director of the Children's and Education Programme said 'This interesting and fun project demonstrates how a classic book remains relevant today whilst giving the youngsters an increased confidence in their own storytelling and illustration. We are delighted to be working with the Boswell Book Festival and such vibrant and enthusiastic primary schools.'
Alice in Ayrshire is part of the Edinburgh International Book Festival's new year-round programme of events taking books and authors into communities across Scotland, funded through the support of players of People's Postcode Lottery.
Full details of the Alice in Ayrshire Event at the Boswell Book Festival can be found on the Boswell Book Festival website.
More articles