More articles Tuesday 14 August 2012 5:35pm
All Scots were briefly English says Alistair Moffat at the Book Festival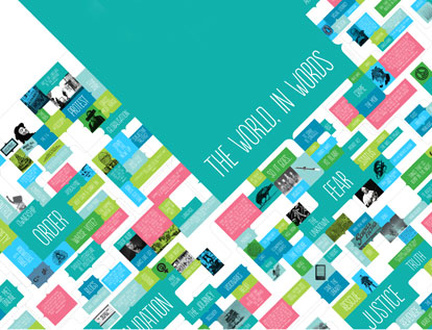 Today Alistair Moffat, author of The Scots: A Genetic Journey, revealed that 'all Scots were briefly English' and explained that the humble bowl of porridge was responsible for the nation's huge population growth thousands of years ago.
Speaking at the Edinburgh International Book Festival, Moffat described how migration from Central Africa meant that Scots had, at one time, been English, having travelled northwards through Europe and up into Great Britain.

'Scotland is one of the most diverse nations on earth, with about 100 different lineages of DNA', said Moffat, arguing that, contrary to popular belief, the majority of Scots do not share DNA patterns with Celts, Vikings and Picts, but have a much more international heritage. 'Scotland is at the edge of beyond, you can't get further north-west on the Eurasian land mass, and consequently we have collected everybody,' said Moffat.

He went on to explain how the introduction of new farming techniques in around 3000 BC enabled the production of porridge which resulted in mothers weaning their children at a much earlier age than they had done previously. This rendered women fertile much sooner, causing a huge increase in Scotland's population.
More articles