More articles Friday 24 November 2017 10:00am
Book Festival Announces Muriel Spark Centenary Celebration Event with a Host of Special Guests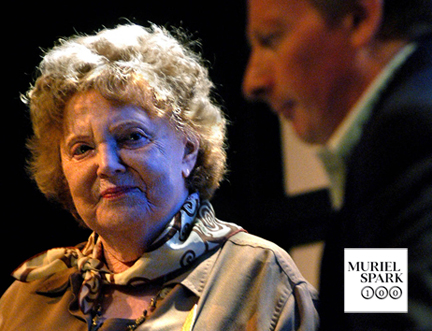 This week, the Book Festival announced a special event to celebrate the centenary of Muriel Spark's birth which will see a host of headline authors, actors and special guests come together to read, perform and share their passion for the 20th century legend. As part of Muriel Spark 100 and the Book Festival's Booked! Programme of events supported by players of People's Postcode Lottery,
Muriel Spark: Crème de la Crème
will take place on Wednesday 31 January at the Usher Hall, Edinburgh.
Presented in partnership with the Royal Lyceum Theatre Edinburgh and Birlinn,
Muriel Spark: Crème de la Crème
will be a joyful night celebrating the life and work of one of the greatest writers to come out of Scotland. The author of 22 novels, including the iconic
The Prime of Miss Jean Brodie
, Muriel Spark was also a poet, playwright, essayist and literary critic whose work has influenced a generation of Scottish writers.
In a specially commissioned presentation, her great friend, the literary critic and author of Appointment in Arezzo Alan Taylor, and Rosemary Goring, Herald Literary Editor and adapter of Far Cry from Kensington for radio, will guide the audience through the life of this most unconventional of writers. A daughter of Edinburgh, Muriel Spark travelled the world taking in London, Zimbabwe and New York before resting in the hills of the Tuscan countryside.
For the first time since 1963, Spark's play Doctors of Philosophy will be presented on stage through performed extracts, directed by The Lyceum's Artistic Director, David Greig.
Literary stars from Edinburgh including Ian Rankin will share their stories, favourite novels and why Spark continues to light up the literary landscape with her 'goodness, truth and beauty'.
The event will be followed by a book signing and the first 7 newly published Centenary Editions of Muriel Spark's 22 novels will be available to buy on the night.
Tickets for the event are available now through the Usher Hall Box Office - online at
www.usherhall.co.uk
, by phone on 0131 228 1155 and in person at the Usher Hall.
Muriel Spark: Crème de la Crème forms part of Muriel Spark 100, a year-long, nationwide programme of literary and cultural events and activities marking the centenary of the iconic writer, led by the National Library of Scotland and Creative Scotland in collaboration with a host of partner individuals, groups and organisations.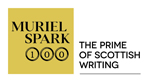 More articles