More articles Monday 06 August 2018 12:00pm
Reviews and Interviews with Appearing Authors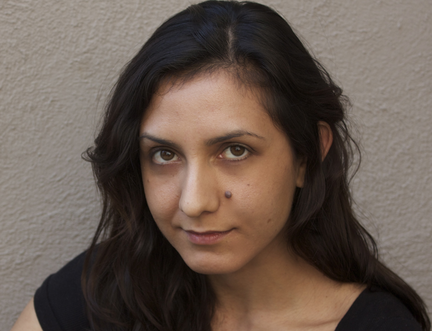 The Book Festival and some of the excellent authors, books and Guest Selectors in our 2018 programme have been popping up in the press over the past few days. Read on for reviews, interviews and more that'll put you in the mood for our Festival events.
---
'We wanted this year's Book Festival to consider Freedom in all its permutations – freedoms lost and freedoms won. What is a freedom, and what is a right? Why do freedoms gained for some ­elements of society result in freedoms lost to others? A series of debates running through our ­programme invite our audience to have their say on subjects as diverse as ­collective care, education, gender and accessing technology.'
Our Press Manager Frances Sutton wrote a short introduction to this year's central theme of Freedom, and how it relates to all aspects of our 2018 programme. Read the full piece over on The Scotsman: https://www.scotsman.com
---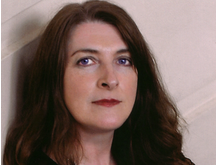 Scottish author Janice Galloway, who delivers our first lecture on Muriel Spark on the opening day of this year's Festival, spoke to The Sunday Post about her surprise that many readers haven't explored the centenarian's work, as well as the state of Scottish publishing and her concern that the popularity of Tartan Noir is detrimental to other genres – a claim refuted by some others in the industry in the article. Read the full short piece here: https://www.sundaypost.com/
---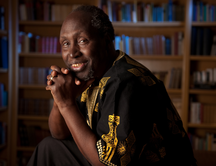 Another opening night guest, revered Kenyan novelist and playwright Ngũgĩ wa Thiong'o has shared a stage with Herald writer Rosemary Goring before, and in a piece published on Sunday she recalls conversations with him about his incarceration, his love of literature and his fondness for Scotland, where he began writing a major novel.
'His crime? To write a play about Kenyan peasants, performed by Kenyan peasants, which gave them a political and artistic voice which, until then, they had never had […] as Ngũgĩ recalls dryly in his memoir of that terrible year, Wrestling with the Devil, he initially thought the government would praise him for it. He can laugh now.'
Read the article on the Herald's website: http://www.heraldscotland.com
---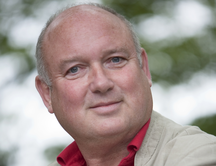 Returning Book Festival favourite Louis de Bernières joins us on August 14 to discuss his latest novel, So Much Life Left Over, which continues the story of Daniel Pitt and Roshie McCosh's new life in Ceylon from prior novel The Dust That Falls from Dreams. Ahead of the Captain Corelli's Mandolin writer's appearance at the Book Festival, read Russell Leadbetter's review of this "immersive pleasure, full of quiet heartbreak" in the Herald: http://www.heraldscotland.com
---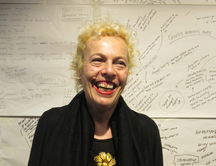 One of this year's excellent Guest Selectors, Adele Patrick, has been speaking to the Fountain about her involvement with the Book Festival, her picks from this year's programme and the success of the Glasgow Women's Library, where she is Lifelong Learning and Creative Development Manager. Read her thoughts here: https://thefountain.eu. You can see her curated strand of events here: Revolting Women
---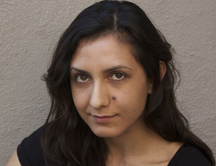 Finally Ottessa Moshfegh, one of America's most exciting fresh talents, has penned a short reflective story for Granta, republished here in the Guardian, which offers a challenging vision of sexual and artistic agency that drills deep into the nuances of our #MeToo age. She also took part in a Q&A with the Guardian following the publication of the story, in which she explains why she chose to write the piece now: 'I wanted to tell a story in which I wasn't a victim, I was an active, empowered participant, trying to get something.' Read that interview here: https://www.theguardian.com
Moshfegh, shortlisted for the 2016 Man Booker Prize for Eileen, discusses her new novel My Year of Rest and Relaxation alongside Heidi Sopinka on Friday 17 August.
More articles