More articles Tuesday 15 June 2010 12:00am
Book Festival explores 'Elsewhere' with new writing project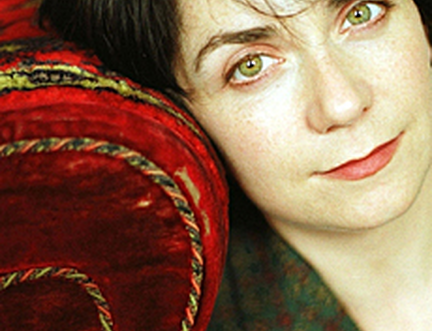 We are delighted to announce our brand new writing celebratation of the best of Scottish, UK and International words and ideas. With the support of the Scottish Government's Edinburgh Festivals Expo Fund, the Book Festival has commissioned fifty authors to write short stories or essays, all on the theme of 'Elsewhere', which will be exclusively digitised here on the website.
Leading writers, including Michel Faber, Alasdair Gray, Ali Smith, A L Kennedy, Alan Warner, Roddy Doyle, Amy Bloom and David Vann together with authors best known for their writing for children and young adults - such as Michael Morpurgo, Andy Stanton, David Almond and Margo Lanagan - will be producing their work throughout this year and next and it is intended that the final collection will be collated into an anthology in 2011.
Nick Barley, Director of the Edinburgh International Book Festival, said "Edinburgh has always been a showcase for promoting the best of Scottish writing to the world, and the best international writing to Scottish audiences. Commissioning this series of new work is a major development for the Book Festival and publishing the pieces online offers a unique opportunity for us to reach a truly worldwide audience. We have selected both well known and debut authors, from a wide range of genres who hail from Scotland, the UK and further afield.
"We chose 'Elsewhere' because we wondered if it is only possible to write about 'elsewhere' if you can make a meaningful comparison with 'here'? One of the things we are hoping to reveal in this project is a fresh perspective on our identity and our sense of place in this world. The stories and essays we have received so far are varied, entertaining and generally brilliant, taking the theme of 'elsewhere' as far as the outer universe and as intimately as the hidden corners of our own imagination. We look forward to the public's reaction later this month when we publish the first ones on our website."
Minister for Culture, Fiona Hyslop, said, "The Edinburgh International Book Festival continues to celebrate and champion the very best writing from around the world. That is why we should do all we can to give Scottish-based talent the opportunity to feature at the Festival. Our Expo Fund is doing just that, enabling this imaginative commissioning project to showcase established and emerging Scottish-based writers in an exciting and innovative way."
Michel Faber, author of one of the first 'Elsewhere' pieces to be released, said "I don't usually write to commission but "Elsewhere" was the perfect theme for me. This tale already existed in skeletal form and I always believed it could be a charmer if I fleshed it out."
The first work in the Elsewhere programme will be available here on the website from Thursday 17th June 2010 and new work will be released at regular intervals on the site up until March 2011. In addition audio readings of the pieces will be downloadable as MP3 files throughout the year.
A total of fifty authors will be commissioned to write new pieces for 'Elsewhere' before March 2010. Work from the following authors will be appearing on the Book Festival website over the coming months:
Denise Mina
Alan Warner
David Almond
Karen Campbell
Michel Faber
Keith Gray
A L Kennedy
Rodge Glass
Garth Nix
Doug Johnstone
Alasdair Gray
Roddy Doyle
Allan Radcliffe
Don Paterson
David Vann
Eleanor Thom
James Robertson
Amy Bloom
Ali Smith
Louise Welsh
Miguel Syjuco
Anne Donovan
Alan Garner
Alberto Manguel
Jason Donald
Andy Stanton
Jen Hadfield
Margo Lanagan
Kirstin Innes
Michael Morpurgo
... with more to follow!
More articles