More articles Monday 16 August 2010 12:00am
Book Festival & Filmhouse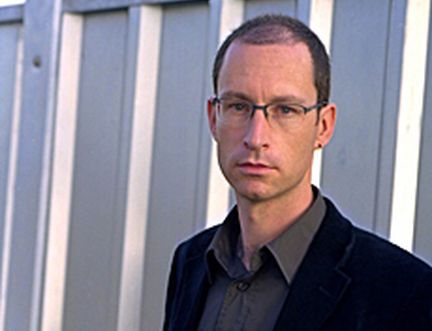 The Book Festival has teamed up with the Filmhouse Cinema, home of the Edinburgh International Film Festival, to present two brilliant Filmhouse events featuring Margaret Atwood, Richard Holloway, Murray Grigor and Brian Dillon.
Margaret Atwood, one of the most significant authors in recent history, last year embarked on a worldwide book tour to launch The Year of the Flood, her thought-provoking new work. The tour began in an inspiring event with us at the 2009 Edinburgh International Book Festival and ended in Ontario, where the eminent author celebrated her 70th birthday.
The Filmhouse will be showing In the Wake of the Flood, a remarkable film in association with the Book Festival, which follows the story of this extraordinary book tour. The film also looks at the ever-increasing international successes of literary festivals such as Edinburgh's.
On Saturday 21 at 17.00, the Filmhouse will host the film's European premier and Margaret Atwood herself will join the audience live through video link from Toronto for a post-screening discussion with Richard Holloway, who last year joined us as Guest Director of the Book Festival.
The Book Festival is also delighted to be associated with Space & Light Revisited, a Filmhouse event on Sunday 22 August at 15:30. In 1972 Murray Grigor created a nearly wordless 20-minute film in tribute to St Peter's Seminary, an incredible structure located in Cardross and described as a "building of world significance". The Filmhouse will project the original film simultaneously alongside Grigor's own remake.
The filmmaker will discuss his film on Sunday 22 alongside Brian Dillon, who has written a novella set in St Peter's Seminary and who will appear at the Edinburgh International Book Festival on Monday 23 August. In his event with us he will discuss the hypochondriac state of renowned thinkers, from Charlotte Brontë to Marcel Proust.
More articles