More articles Tuesday 31 May 2011 5:25pm
Book Festival newcomer scoops prestigious prize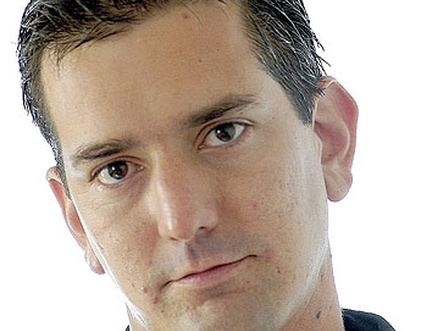 Peruvian writer Santiago Roncagliolo has been awarded the Independent Foreign Fiction Prize for his third novel, Red April.
Inspired by Santiago's experience of working at the Human Rights Commission in Peru, Red April is a gripping political thriller depicting a bloody and violent period in Peruvian history. According to the author the book is also influenced by British novels including Ian McEwan's The Innocent and Allan Moore's graphic novel From Hell.
Last year, Santiago enthralled the Book Festival audience with his reading from Red April and his discussion about the ideas and inspiration behind the book.
On winning the Independent Foreign Fiction Prize Santiago said 'During the last twelve months I've been to the UK many times to talk at festivals, libraries, bookshops and universities and I am sure that the support of all the people I met during those visits…has been instrumental in my receiving of the Prize. I want to share it with them."
The Independent Foreign Fiction Prize honours the best work of fiction by a living author translated into English from any other language and published in the UK. At 36, Santiago Roncagliolo is the youngest author, and also the first Peruvian to win the prize. He will share the £10,000 prize money with Edith Grossman, who skilfully translated Red April in to English.

Read an interview with Santiago about winning the prize.
More articles