More articles Tuesday 07 September 2010 5:17pm
Booker Prize shortlist announced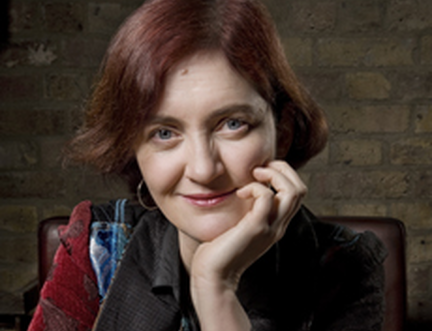 The Book Festival welcomed 10 of the 13 Booker Prize longlisters last month, and now we are delighted to congratulate newly-announced Booker Prize shortlisters Emma Donoghue, Howard Jacobson, Andrea Levy and Tom McCarthy, each of whom delivered fantastic events with us in Charlotte Square gardens.
Today the shortlist for the 2010 Man Booker Prize was announced – Peter Carey for Parrot and Olivier in America, Emma Donoghue for Room, Damon Galgut for In a Strange Room, Howard Jacobson for The Finkler Question, Andrea Levy for The Long Song, and Tom McCarthy for C.
Andrew Motion, the chair of judges, remarked:
"It's been a great privilege and an exciting challenge for us to reduce our longlist of thirteen to this shortlist of six outstandingly good novels. In doing so, we feel sure we've chosen books which demonstrate a rich variety of styles and themes - while in every case providing deep individual pleasures."
August 2010 saw four of these remarkable authors at the Book Festival in events that will not easily be forgotten. If you missed the opportunity to see these newly-shortlisted stars, head over to our Media Gallery, where we continue to upload audio recordings of some of this year's biggest and best events.
Andrea Levy's captivating discussion of The Long Song is already available for listening, with Tom McCarthy's and Emma Donoghue's events coming soon.
The winner of the 2010 Man Booker Prize for Fiction will be announced on Tuesday 12 October.
More articles