More articles Tuesday 13 June 2017 12:00pm
Brave New Words – Book Festival 2017 Programme Announced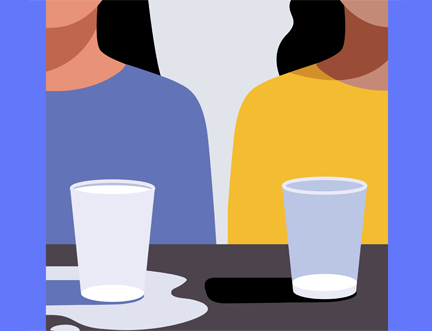 Today, the Book Festival launches its 2017 programme and, through the lens of Brave New Words, examines not only the big, global questions exploring truth and post truth, terrorism and fanaticism, gender, diversity and identity, death, globalisation and a little bit of Danish lykke but also celebrates the most joyful, intimate and personal stories of individuals. Conversations, performances, lectures, workshops and discussions featuring writers from over 50 countries offer multiple perspectives, interpretations and translations of the changing world around us.
Our Director, Nick Barley, said, "Seventy years on from the first Edinburgh Festival, the need for artists and performers to come together in celebration of free speech and the power of creativity is as great as it has ever been. Against a backdrop of political earthquakes, this year's Book Festival proudly presents an awe-inspiring international array of writers who are closely observing the changing world and – to paraphrase the poet Emily Dickinson – telling it slant."
Making his first appearance at the Book Festival, bestselling US author Paul Auster discusses the parallel lives of the principal character in his latest novel 4 3 2 1, while fellow American Richard Ford explores the reality of the American Dream in 2017 in conversation with Kirsty Wark. Nigerian author Chimamanda Ngozi Adichie debates the role of women in the world with First Minister Nicola Sturgeon; Andrew O'Hagan delivers a keynote lecture on the future of Scotland; Zadie Smith offers an insightful look at the growing pains of young women; comedian Reginald D Hunter joins novelist Tanya Landman to discuss the long shadow slavery casts over the USA and Meik Wiking, Danish author of the bestselling Little Book of Hygge and CEO of Copenhagen's Happiness Research Institute, launches his new book over a cosy afternoon tea.
In an ambitious move, the Book Festival has responded to the 70th Anniversary of the Festival City by expanding onto George Street and staging showcase events in the Kings Theatre and St Mary's Cathedral in the West End. Two new venues at the west end of George Street, the Bosco Theatre and The Greenhouse, offer new opportunities to look at the relationship the Festival has with the city. Events being held in these new venues include LitLong Reading the City, writing workshops, and live writing inspired by the Festival City from the Book Festival's Poets in Residence as well as drop-in activities for all ages. This extension of Charlotte Square Gardens also includes a box office, pop-up bookshop and patio seating area.
In a special event, Paul Auster at 70, the author discusses his life and work presented at the Kings Theatre in partnership with Edinburgh International Festival and British Council as part of the Spirit of '47 programme. In St Mary's Cathedral one of the Book Festival's Guest Selectors, David Mitchell, is joined by conductor, pianist and one of the world's most audacious classical performers, David Greilsammer, to present a collaboration featuring beautiful and extraordinary piano music interspersed with readings of Mitchell's unpublished micro-stories.
Mitchell's selected events exploring the interplay between music and words also feature percussionist Evelyn Glennie, composer Sally Beamish, novelist Hari Kunzru and celebrated folk duo The Unthanks. Acclaimed Scottish science fiction writer, Ken MacLeod, brings leading sci-fi, horror and fantasy writers to Edinburgh to look at how imagining a different world can make sense of the one we live in. His guests include international stars Nalo Hopkinson and Ada Palmer alongside Jo Walton and Edinburgh's own Charles Stross.
Elif Shafak, Turkey's most-read female novelist, explores the powerful connection between fiction and the political world in which it is written in a series of conversations with American writer Siri Hustvedt, First Minister Nicola Sturgeon, Richard Holloway and Heather McDaid. Roxane Gay, the writer responsible for bringing issues of race, gender and identity into the American mainstream, has collaborated with Scottish Makar Jackie Kay to programme a series of discussions featuring writers including Reni Eddo-Lodge, Argentinian novelist Gabriela Cabezón Cámara, Icelandic writer Thordis Elva and Margo Jefferson which will all be chaired by Kay.
Influential and successful women from the worlds of sport, politics, business and entertainment are celebrated in a series of events entitled This Woman Can. Yazidi teenager Farida Khalaf tells her harrowing and courageous story of being kidnapped and sold into slavery by ISIS in 2014; Juliana Buhring, Dervla Murphy and Jennifer Tough have all embarked upon life-changing long distance cycle rides; politicians Harriet Harman, Jess Phillips and Catherine Mayer examine their passion and drive for improving the lives of their constituents and Judy Murray tells of her highs and lows not only of raising two top-class tennis players, but also championing girls who have ambitions in the sport.
The Book Festival celebrates an extraordinary array of creativity from great international novelists including Nicole Krauss, Peter Høeg, Caroline Brothers, Karl Ove Knausgaard, Jenny Erpenbeck, Marcel Theroux and André Naffis-Sahely who all launch their new books in Edinburgh. From the USA, Colson Whitehead and Dana Spiotta make their first visit to the Book Festival. Leading European authors include Polish novelist Olga Tokarczuk, Aleš Šteger from Slovenia whose debut novel has just been translated into English and Croatian Daša Drndić. From Ireland Colm Tóibín, John Boyne and Sebastian Barry are joined by Bernard MacLaverty who unveils his first book in sixteen years. Home grown talent includes Maggie O'Farrell and Val McDermid who launches her latest crime novel; Ali Smith returns with the second in her seasonal series and novelist and poet John Burnside introduces two new works.
The Book Festival is a world leader in using performance and music to explore books on stage in new and innovative ways and in 2017, in a new partnership with Edinburgh's Royal Lyceum Theatre, the Festival takes three of the most talked-about books of the year, Amy Liptrot's The Outrun, Graeme Macrae Burnet's His Bloody Project, and James Kelman's Dirt Road, and creates short dramatic presentations on stage in Charlotte Square Gardens.
The written word provides the perfect medium to tackle ideas around mortality and to express our deepest emotions and the Book Festival brings together a luminous collection of international authors in the strand Reading the Final Chapter. In Taking the Air, supported by the Wellcome Trust and in partnership with Durham University's Life of Breath project, the Festival presents a series of truly fascinating events looking at sighing, singing, poetry, air quality and taking our last breath.
Spoken Word returns in Babble On with performances from some of the brightest poets and spoken word artists from across the world. Produced in partnership with Luke Wright and Becky Fincham, performers include Roger McGough, Hollie McNish, Harry Baker, Jenny Lindsay and Iona Lee. The Book Festival is also delighted to welcome The Last Poets to Scotland for the first time. Formed in the US in the late 1960s, their performance poetry has influenced generations of musicians and they come to talk of their incredible lives with Christine Otten, whose novel is based on their story.
To mark the 70th anniversary of the partition of India, and the creation of Pakistan, writers with a deep knowledge of the country come to tell their stories including Aravind Adiga, Amit Chaudhuri who launches his new novel, Meena Kandasamy and Sunil Khilnani while speakers intimately involved with Pakistan include Nadeem Aslam and Dilip Hiro. Celebrating the 70th Anniversary of the Scottish New Towns Act, ReimagiNation: Cumbernauld, the first in a series of new festivals created for the New Towns, took place in May and residents from the town gather in Charlotte Square Gardens to tell their personal stories of migration and community. ReimagiNation is part of the Booked! programme of events supported by players of People's Postcode Lottery.
The breadth and scope of books for children and young people has seen a phenomenal evolution over the last 70 years, demonstrating the freedoms, diversity and plurality of contemporary young lives. Children and young people use fiction as a framework for exploring difficult stories and challenging truths. You can find more information on the Baillie Gifford Children's Programme in our news article here.
The Book Festival receives funding from Creative Scotland and the City of Edinburgh Council and this year we welcome over 1000 participants from 50 different countries to our tented village in the heart of Edinburgh. The Festival runs from Saturday 12 to Monday 28 August 2017. Entrance to the Gardens is FREE and the gardens, cafes, bookshops and all venues are fully accessible.
You can browse the events in the 2017 programme here. Tickets to all events go on sale at 8.30am on Tuesday 20 June 2017, online at www.edbookfest.co.uk, by phone on 0845 373 5888 or in person at the Box Office at the Edinburgh International Conference Centre (on Tuesday 20 June only, thereafter at The Hub, Castlehill).
More articles