More articles Sunday 21 August 2016 2:00pm
Brix Smith Start Reveals New Record Deal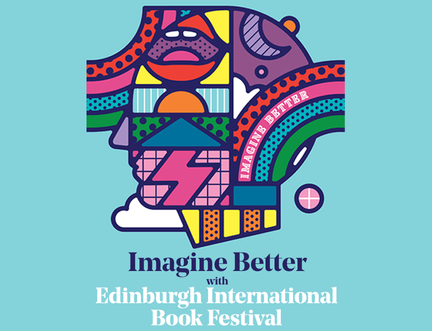 Brix Smith Start began with her father. "A Beverly Hills child psychiatrist," she said, rolling eyes that by the end of this wildly entertaining Book Festival event would be shining with tears. "Some people called him a maniac." The ex-Fall guitarist, singer, fashion stylist, and author of brilliantly bonkers memoir The Rise, the Fall, and the Rise, described how her father, who divorced her mother by the time she was two, dressed "like an off duty Don Draper", then a cowboy complete with "a cane fashioned out of a bull's penis and a tobacco pouch from a woman's breast". Later, after she had joined The Fall and upped sticks from Chicago to Manchester with Mark E Smith just six weeks after meeting him, her dad "became Scottish", sporting a kilt, a sporran and a Scottish accent. "He was f***ing nuts," Start laughed. He had also disowned her by the time she was sixteen.
Start, who has lived at least six lives in one, proved a consummate storyteller of her own surreal past. She was confessional, self-deprecating, knowingly outrageous, and hilarious. One particularly, erm, explosive anecdote about her great friend Gary Lineker (of all people!) having acute diarrhoea on the pitch during a World Cup final in Italy 1990 had the audience in stitches. Who knew that one of the funniest moments of the 2016 Book Festival would involve a pop star, a footballer, and a severely upset tummy?
As the Tattoo fireworks resounded in the background ("it's Mark E Smith coming to get me!" she shrieked), Start continued to spill secrets. She spoke about how British punk rock saved her life when she was an outcast in Chicago, hanging out with "bad kids with guns" and playing Guns Of Brixton by The Clash so obsessively that the sad and vulnerable girl christened Laura was renamed Brixton, a name that stuck.
At college in Vermont - "some called it an asylum for the rich" - she shared a classroom with Bret Easton Ellis, Donna Tartt and Jonathan Lethem, bought a bass guitar, and wrote a song the first time she picked it up. She dropped out of school to pursue her dream of becoming a musician, and returned to Chicago, where she picked up a copy of the Fall's EP Slates and became "completely obsessed". When the band came to play in the city a fortnight later, Start met Mark E Smith in the bar afterwards - accidentally on purpose, by the sound of it - and they drove to a party. In the car she played him a demo tape that she always carried in her bag in case destiny should strike (which it always did). Smith pronounced her "a f***ing genius", they moved to Manchester and six months later they were married and she was a member of the band. "I didn't have sex with him that first night," Start revealed. "It was the next day."
The Fall years were creative, chaotic, and insane. Start read a wonderfully surreal and disturbing account of a trip to her beloved Disneyland with Smith that destroyed her childhood for good. Then it was on to the Kennedy years. That would be Nigel Kennedy, the world famous violinist with whom Start formed a relationship after Smith left her and she had a breakdown. They lived a rarefied life, attending Princess Diana's parties, becoming tabloid personalities, and hanging out with footballers. Like Gary Lineker.
Returning to the present, Start explained that after fifteen years in the wilderness, when she could not talk about the Fall, pick up a guitar, or even go to a gig without triggering an anxiety attack, her memoir poured out of her. And with the words came music. She started playing guitar again and the songs wrote themselves. "It took me two months to get through them without weeping," she confessed. And then Start burst into tears and revealed that she had just been signed on a two record deal. "Never say never," she shouted, punching the air, and the audience erupted into cheers.
More articles