More articles Wednesday 16 February 2022 9:01am
Call for submissions: Scotland's Stories Now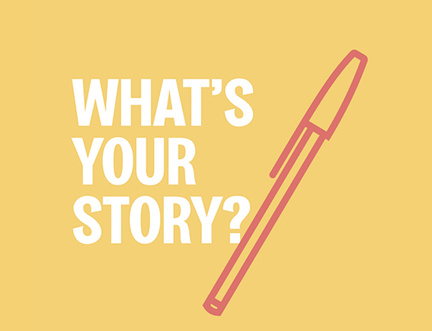 Do you have a story to tell about your experience of life in Scotland?
Scotland's Stories Now is a new mass-participation project from the Edinburgh International Book Festival, centred around gathering and creating stories from and for people across Scotland in response to Scotland's Year of Stories 2022, an EventScotland initiative that spotlights, celebrates, and promotes the wealth of stories inspired by, written, or created in Scotland.
What's Your Story?
We are calling for people across Scotland – of any age, background or ability – to submit their own 500-word stories responding to the prompt 'On this day'. The stories can be fiction or non-fiction, in the form of prose, poetry, songs or play-scripts and can be submitted in a range of formats including text, sound files, video files or images. Storytellers can draw inspiration from any number of uniquely Scottish sources, from the landscape to myths and legends, or tackle the current issues which matter most to them, from the climate emergency to the country's post-Covid recovery. We're working with writers in residence in community settings across Scotland too, and will post prompts from them to help inspire new ideas and approaches to telling your story.
Submitted stories will be published on our On the Road blog for the world to experience, enjoy, and respond to.
How to Submit
Submissions are open from Wednesday 16 February and close on Sunday 3 April.
All stories should be submitted using the form on our On The Road blog page, where they will also be published: Submit Your Story
Find full terms and conditions on the same website: Terms and Conditions
What's next?
As your stories come in to us we'll publish them on our On the Road blog, building a fascinating portrait of Scotland today from people living across the land which readers and other writers can explore and react to. We'll also spotlight a selection of stories on our social media channels, taking your tales out to the world and inspiring others to get involved. The project will culminate at the Edinburgh International Book Festival in August 2022, at Edinburgh College of Art, where visitors will be able to create and share stories, as well as hear those already told through the open submissions process. Community groups working with our five Writers in Residence in local authorities across Scotland will also contribute their own reflections to produce a rich and multi-layered tale of Scotland in 2022.
We look forward to hearing your stories!
---
Scotland's Stories Now is supported by EventScotland as part of Scotland's Year of Stories 2022. The year spotlights, celebrates and promotes the wealth of stories inspired by, written, or created in Scotland. Join the conversation online using #YS2022 and #TalesOfScotland
More articles