More articles Friday 18 August 2017 7:00am
Director's Cut: Nick Barley's International View - Friday 18 August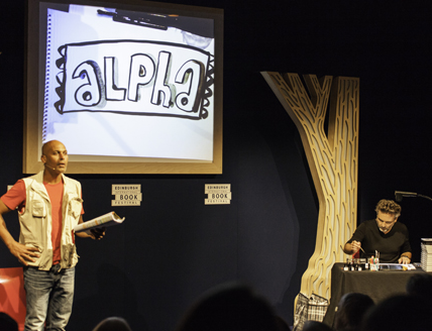 Earlier this year, Book Festival Director Nick Barley chaired the judging panel for the 2017 Man Booker International Prize – a prize awarded annually for the finest piece of fiction in translation, and shared equally by the author and translator. In a series of blog posts running throughout the Festival, he gives you an insight into what went into selecting this year's winner and highlights some of the top international authors appearing at the Book Festival this year:

Translators Matter
I got a long email from Sarah Ardizzone a couple of weeks ago. She's one of the most interesting translators from French into English and, among other things, she helped us shape a major project last year with the graphic novelist Barroux. As you may remember, Sarah worked with Barroux not only on a translation of his wonderful book Alpha into English, but she also helped him to produce a stage performance of the story which had its premiere on the first day of the 2016 Book Festival.
This email from Sarah a couple of weeks ago was about something else entirely. She's been working with a young Franco-Rwandan author and hip-hop artist named Gaël Faye on a translation of his novel Petit Pays – a semi-autobiographical account of a life in Burundi. I remembered that this book had been the smash hit sensation of France's famous 'rentrée littéraire' when it was published last year. Now, Sarah told me, Chatto have acquired the rights to publish Petit Pays in an English language partnership with the Hogarth Press in the USA. She was wondering whether we might be able to include Gaël Faye in our plans for the Book Festival in 2018 given that this is, in her words, 'the best piece of francophone writing I've come across in a decade.'
Of course I'm not yet able to say whether Gaël Faye will feature in next year's Book Festival programme. Suffice to say that if he does, it will be no ordinary festival appearance. But the reason I mention it here is that this epitomises the vital role played by translators in helping international literature cross borders. Translators are literary scouts, deeply immersed in other cultures, who then fire up the imaginations of publishers to take a risk on foreign language authors.
There are plenty of translator-scouts who deserve real credit for their pioneering work, but Sarah Ardizzone is a typically tireless and wonderful example. Megan McDowell is another. This US-based translator has brought us Alejandro Zambra and Mariana Enriquez among others, and I have such confidence in her ability that whoever Megan chooses to translate, I am already certain I'd like to read it. Then of course there's Natasha Wimmer, who translated Roberto Bolaño's The Savage Detectives and 2666 as well as one of my favourite novels of recent years, Sudden Death by Alvaro Enrigue.
Given the vital scouting role that translators often play, isn't it shocking that they usually earn so little for their craft?
Witness the results of some great Portuguese poetry in translation at a special Edwin Morgan Trust event on Monday 21 August at 4.30pm, featuring Portuguese and Scottish poets who have been working together. Tickets for the event are available online, by calling the Box Office on 0845 373 5888 or by visiting the Book Festival Box Office in the Charlotte Square Gardens Entrance Tent.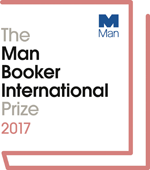 Edinburgh International Book Festival - bringing you the finest in translated fiction in association with The Man Booker International Prize.
More articles