More articles Monday 21 August 2017 7:00am
Director's Cut: Nick Barley's International View - Monday 21 August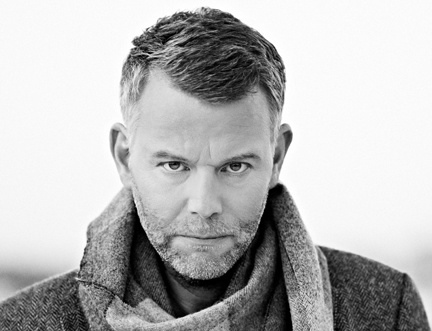 Earlier this year, Book Festival Director Nick Barley chaired the judging panel for the 2017 Man Booker International Prize – a prize awarded annually for the finest piece of fiction in translation, and shared equally by the author and translator. In a series of blog posts running throughout the Festival, he gives you an insight into what went into selecting this year's winner and highlights some of the top international authors appearing at the Book Festival this year:

The rise and rise of Scandinavian lit
Trend-spotting in publishing is about as tricky as trying to predict how many rips in the leg the average globalised jeans-wearer will sport in the streets of Beijing next summer. But the incredible thing about the Man Booker International Prize is that it is clearly having a tangible impact on reading habits in Britain. A couple of years ago, the MBI prize changed its format: instead of giving a biennial prize to an author for an outstanding body of work, the foundation opted for an annual award for the best book. Admittedly there were some in the literary world who regretted this change, but bookshop owners were delighted – especially when Han Kang's short novel The Vegetarian became a bestseller after it scooped the prize in 2016.
There are strong indications the number of books in translation that are being purchased in the UK is increasing quite rapidly. One of the happy outcomes of the Brexit vote seems to be an upsurge in internationalist sentiment. Alongside that, there's the brilliant British Council initiative at the London Book Fair each year which has done so much to introduce us to authors from overseas recently. Indeed, next year's focus countries at the LBF will be the Baltic states of Estonia, Latvia and Lithuania.
As part of the judging process for the Man Booker International Prize this year, I read two novels translated from Estonian, and I was subsequently invited on a British Council trip to Tallinn, where I met some really interesting authors who I hope to bring to Edinburgh next summer. Suffice it to say that the shifting tectonic plates of geopolitical influence mean that the Baltic countries remain a fascinating and fertile place for literature right now.
Of course the neighbouring Scandinavian countries of Sweden, Norway and Denmark have enjoyed at least a decade of outrageous international success, ever since Christopher MacLehose published Stieg Larsson's crime novels in the English language. That success has not only paved the way for other superb thriller writers such as Jo Nesbø, Arne Dahl, Mons Kallentoft, Kerstin Ekman, Camilla Lackberg and Arnaldur Indridason (to name just a few) to hit the bestseller lists in English-speaking territories but thanks to the financial boost from sales of The Girl with the Dragon Tattoo, MacLehose Press has also been able to champion a vast array of Scandinavian authors with a more literary bent.
One great example of the power of Scandinavian literature is Norwegian author Roy Jacobsen, whose The Unseen (MacLehose Press) was shortlisted for this year's Man Booker International Prize. This novel, which was rather breathlessly lauded by the Irish critic Eileen Battersby as 'easily one of the best novels I've ever read', is a gorgeous epic that plays out on the small canvas of a small island in an archipelago dotted along the northern coast of Norway, where one solitary family struggles to survive against the elements. It's beautifully translated by Don Bartlett and Don Shaw and I urge you to lose yourself in its sweeping cadences. This is a book that fought off several other great Scandinavian novels and was close to carrying off the Man Booker International Prize outright. Others included two very different Icelandic stars: Jon-Kalman Stefansson's Fish Have No Feet (MacLehose Press) and Sjón's short but quite unforgettable novel Moonstone (Sceptre), not to mention Swedish author Sara Stridsberg's hauntingly lovely book The Gravity of Love (MacLehose Press).
Sweden's Arne Dahl is in conversation with Michel Bussi on Saturday 26 August at 7.00pm. Tickets for the event are available online, by calling the Box Office on 0845 373 5888 or by visiting the Book Festival Box Office in the Charlotte Square Gardens Entrance Tent.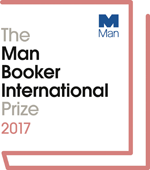 Edinburgh International Book Festival - bringing you the finest in translated fiction in association with The Man Booker International Prize.
More articles