More articles Wednesday 23 August 2017 7:00am
Director's Cut: Nick Barley's International View - Wednesday 23 August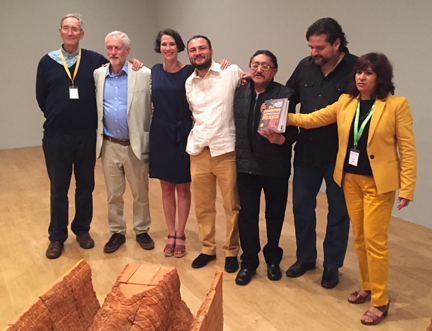 Earlier this year, Book Festival Director Nick Barley chaired the judging panel for the 2017 Man Booker International Prize – a prize awarded annually for the finest piece of fiction in translation, and shared equally by the author and translator. In a series of blog posts running throughout the Festival, he gives you an insight into what went into selecting this year's winner and highlights some of the top international authors appearing at the Book Festival this year:

A new wave of Latin American literature?
My personal interest in Latin American literature began a number of years ago when, in downtime from the Book Festival, I read Roberto Bolaño's The Savage Detectives and Juan Rulfo's haunting Pedro Paramo in quick succession. I didn't think much more about the links between these books until some time later, when I found myself chatting over a drink at the Scottish Malt Whisky Society with the Mexican genius Gabriel Orozco, one of the world's most famous visual artists, who was in town to launch his exhibition at the Fruitmarket Gallery. Gabriel asked me which contemporary Mexican authors I was aware of and I responded with a couple of names of Mexicans who – it turns out - live in New York or Spain. Gabriel kindly explained to me that right now, living in Mexico City, there's a new wave of writers who deserve much greater international attention. I immediately invited him to be a Guest Selector at the Book Festival the following summer, and to help me invite some of that new Mexican wave to speak in Edinburgh – whether or not their books were already translated into English.
That project with Gabriel Orozco was a huge success in its own right, not least because it attracted sell-out audiences to the Book Festival to meet authors who were hitherto unknown in Europe. Among the authors who joined us that August was the unforgettably inspiring Sergio Gonzalez Rodriguez, a journalist whose revelations about systematic femicide on the northern Mexican border with the US had been so influential in his home country. Indeed, Sergio's uncovering of the Mexican establishment's collusion with femicide had resulted in him being kidnapped and tortured several times. Sergio explained that one of the beatings meted out to him had left his brain damaged and his vision permanently impaired. Sadly, Sergio suffered a fatal heart attack a few months ago: I am convinced that he died as a result of the torture he endured in the name of free speech.
There are several wonderful legacies of that Book Festival project with Gabriel Orozco. One of them is that the inimitable publisher Christopher MacLehose was in the audience listening to our Mexican visitors, and he was inspired to publish a book – The Sorrows of Mexico – featuring many of our guests, including Sergio Gonzalez Rodriguez. We launched this important book last year, at another Book Festival event featuring Mexican writers. Among the audience members in Edinburgh that day was Jeremy Corbyn, who wished to support the work of these brave writers in speaking the truth to power.
Since my project with Gabriel, I have had the pleasure of visiting Mexico several times, and also spending some time in Argentina too. As a result I have been lucky enough to witness an exciting new wave of writing from across Latin America. This new cohort includes Berlin-based Samanta Schweblin as well as exiled Mexicans such as Valeria Luiselli and Alvaro Enrigue. But importantly this generation of writers is primarily located at home – in Mexico City, or Buenos Aires, or Santiago de Chile. It's a group that has emerged from the long shadow of magic realism and is building a new, international approach to fiction that is still discernibly Latin American. Whether it's Spanish-speaking authors like Andres Neuman and Selva Almada, or Portuguese-speaking Brazilian writers like Michel Laub, we can look forward to a purple patch for writers from this amazing part of the Southern Hemisphere.
And best of all, there's a new publisher in town, devoted to bringing new Latin American fiction to the British market. Charco Press is a small Edinburgh-based organisation that's just been launched by Carolina Orloff. The Charco authors appearing at this year's festival are the amazing Buenos Aires-based writers Ariana Harwicz and Gabriela Cabezón Cámara. I'm thrilled to be able to support Charco right at the beginning of their publishing journey.
Catch up on a special Mexican writing event from the 2015 Book Festival on our Look and Listen page.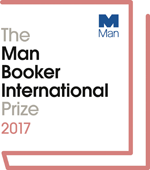 More articles