More articles Monday 20 August 2012 7:00pm
Edinburgh World Writers' Conference authors in impassioned debate on censorship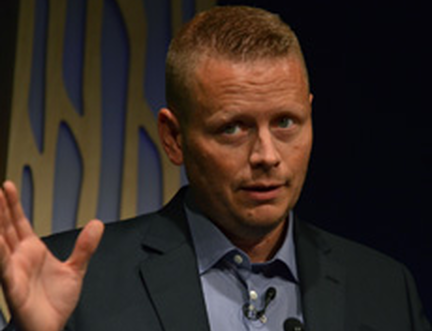 The fourth day at the Edinburgh World Writers' Conference saw an impassioned debate on censorship in the internet age led by key speaker Patrick Ness in an event chaired by Chika Unigwe.
The participating writers called for a statement condemning a law recently passed in Arizona, outlawing the dissemination in public schools of literature specific to ethnic groups. The full statement from the writers, which is currently being drafted, will be put forward for confirmation, and signature, in the final session of the conference tomorrow.
The debate was broadcast live over the internet, and was viewed in over 40 countries around the world. The discussion, for the fourth consecutive day, was trending on twitter. To view the whole debate at today's conference, visit www.edinburghworldwritersconference.org and to see a full transcript of Patrick Ness's keynote speech visit the Guardian.
Edinburgh World Writers Conference Sessions at the Edinburgh International Book Festival close tomorrow with a debate on The Future of the Novel delivered by China Miéville in a session chaired by Janne Teller. Tickets, priced at £10 (£8 concessions) are available on the website here or through our Box Office on 0845 373 5888. The final session will again be broadcast live on-line on www.edinburghworldwritersconference.org.
More articles