More articles Monday 11 July 2011 10:30am
Edwin Morgan Poetry Competition finalists announced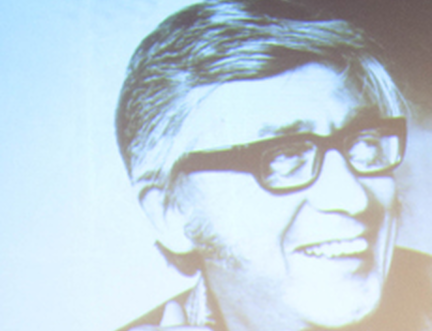 The finalists for the prestigious Edwin Morgan Poetry Competition have been revealed and five poets are in the running for the first prize of £5000 in the first ever all-female shortlist.
The competition, which is sponsored by the University of Strathclyde, is named in honour of the late Edwin Morgan, master poet and Scotland's former Makar. Dr David Kinloch, co-founder of the competition said 'Edwin Morgan produced a body of work that had few equals in modern poetry. In the competition that bears his name, we look for poetry that carries on his tradition and we have been pleased to see this in the calibre of entries we have received.'
Over 1200 poems were entered into the competition, some penned by poets as far away as Costa Rica and New Zealand. The finalists are:
Jane Yeh for Four Sisters: Sargent's 'The Daughters of Edward D Boit'
Jane McKie for Leper Window, St Mary the Virgin
Gillian Andrews for Loving Medusa
Lydia MacPherson for Ossuary
Sarah Jackson for Remains
All five of the shortlisted poems are available to read on the Edwin Morgan Poetry Competition website.
The winner will be announced during a special event at the Edinburgh International Book Festival on 17 August.
More articles