More articles Wednesday 09 March 2011 2:52pm
Edwin Morgan Poetry Competition Open for Entries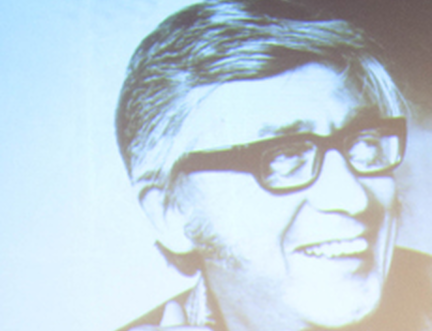 The 2011 Edwin Morgan Poetry Competition is now open for entries. The contest, which is sponsored by the University of Strathclyde, is open to everyone and offers poets the chance to win £5000 along with the prestige of coming first in this popular and well-respected poetry competition.
Named in honour of Edwin Morgan, the former National Poet for Scotland and one of the most prominent writers of the 20th century, the competition is now in its fourth year. Once again the Edinburgh International Book Festival is proud to support the competition, the winners of which will be announced at a special poetry event at this year's Festival in August.
The closing date for entries is 10 June. Further details about the competition and how to enter can be found on the Edwin Morgan Poetry Competition website.
More articles