More articles Wednesday 01 February 2012 10:30am
Edwin Morgan Poetry Prize open for entries in Scots and English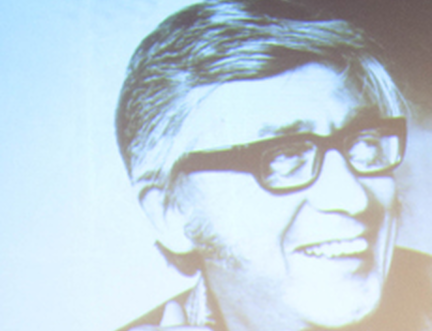 The prestigious Edwin Morgan International Poetry Competition is returning and poets are being invited to submit their work for the 2012 contest.
The competition is named in honour of the late Edwin Morgan, one of the most widely regarded and much loved poets of the twentieth century.
New for 2012, the competition, which is now in its fifth year, will be accepting entries in both English and Scots in recognition of Morgan's poetic mastery in both languages.
Sponsored by the University of Strathclyde, the competition is one of the richest awards for poetry in Europe and carries a prize fund of £6,600. In addition to the prize money and the prestige of winning, the shortlisted poets will also be given the opportunity to take part in a special prize-giving event here at the Edinburgh International Book Festival in August.
Last year's winner Jane McKie won the £5,000 first prize for her poem Leper Window, St Mary the Virgin. The judges chose her work from more than 1,200 entries which they received from across the world.
This year's competition is now open and accepting entries of previously unpublished poems from anyone, anywhere over the age of 18. Further details about the contest and how to enter can be found on the Edwin Morgan Poetry Competition website, where you can also read the winning poems from previous years.
More articles