More articles Wednesday 16 October 2013 3:45pm
Eleanor Catton becomes the Man Booker Prize's youngest winner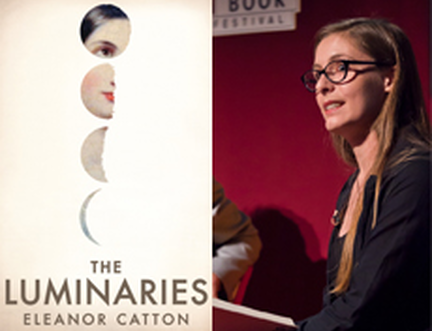 Eleanor Catton has made literary history by becoming the youngest ever winner of the Man Booker Prize.
28 year old Catton, who hails from New Zealand, picked up the prestigious fiction award for her Victorian murder mystery The Luminaries which, at 832 pages, is also the longest ever Man Booker winner.
Set in 19th Century New Zealand during the gold rush, and following a cast of characters which includes an opium trafficker, a fortune-teller and a jailer, The Luminaries has been praised as much for its ingenious structure as it has for its gripping storyline and intriguing plots. Deeply inspired by astrological principles, the progression of the story mimics the waning of the moon, with each of the twelve chapters being half the size of its predecessor, while the characters interact with one another according to predetermined heavenly patterns.
The chair of judges Robert Macfarlane described the book as a 'dazzling work, luminous, vast' and 'a book you sometimes feel lost in'.
Catton collected the £50,000 prize at a glittering ceremony in London yesterday. Speaking about the moment she was announced as the winner she said 'it almost seemed like the rest of the room ceased to exist'.
We were thrilled to welcome Eleanor to the Edinburgh International Book Festival this August when she spoke about her work alongside debut novelist Hannah Kent.
More articles