More articles Thursday 25 February 2016 11:00am
'Grim, nasty and fun': Begbie's Back!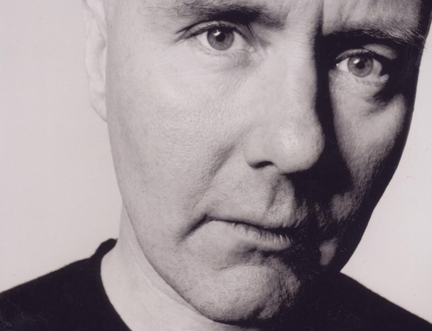 Trainspotting writer Irvine Welsh and actor Robert Carlyle launch The Blade Artist in an exclusive Booked! event
Leith's own literary legend Irvine Welsh is back for one night only with Edinburgh International Book Festival on Sunday 10 April, bringing with him a new novel, an infamous character, and a very famous friend.
Robert Carlyle, the multi-award winning star of The Full Monty, The Legend of Barney Thomson and of course, Trainspotting, will join the incendiary author on-stage at The Usher Hall for a full and frank discussion on all things Francis Begbie as Welsh launches his latest work, The Blade Artist. Carlyle memorably portrayed the character in Danny Boyle's 1996 film adaptation of Trainspotting and is set to reprise the role for a sequel this year. Writer, critic and former Edinburgh International Film Festival Artistic Director Hannah McGill will join the duo on stage to chair the discussion.
Can a man like the iconic, volcanic Francis Begbie ever escape a blood-soaked past? The Blade Artist confronts us once again with Welsh's most devilish, destructive figure, now living as a successful sculptor in the USA. When the son he barely knew is killed back home, Begbie's new life is set on a collision course with his violent history. Reformed artist or repressed psychopath: which side will win out?
This is a one-off opportunity to see the writer and actor in conversation on a beguiling, often sickening but never uninteresting character and a world which has been central to the careers of both. There will be a Q&A session inviting questions from the audience for each, and Irvine Welsh will sign copies of the book after the event.
Tickets will be available from The Usher Hall from 10am on Friday 26 February, priced £12 (£10 concessions), and copies of The Blade Artist will be available to purchase at the event.
Part of our Booked! programme, supported by players of People's Postcode Lottery. Booked! is Edinburgh International Book Festival on the road around Scotland, throughout the year. A celebration of words and ideas, Booked! brings authors, artists and audiences together to inspire each other and to be inspired, to share stories and experiences, and bring books to life for people of all ages in their own communities.
Irvine Welsh and Robert Carlyle: 'Grim, nasty, and fun' - Begbie's Back!
Sunday 10 April, 4pm, The Usher Hall, Edinburgh. £12 (£10 concessions).
Tickets can be booked from 10am on Friday 26 February via The Usher Hall Box Office: open 10.00am to 5.30pm Monday to Saturday. Tel 0131 228 1155 or visit https://tickets.usherhall.co.uk to book online.
More articles