More articles Saturday 12 August 2017 6:00pm
Harrowing Tale of ISIS Kidnap Told on Opening Day of Book Festival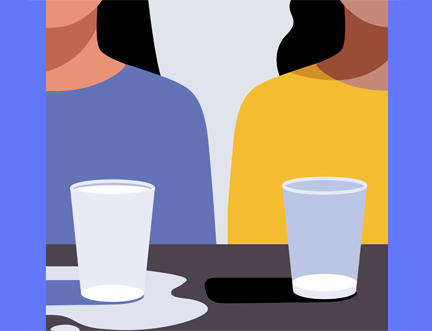 A German journalist has spoken of the "awful time" she had recording the experience of a Yazidi teenager enslaved by ISIS in Iraq.
"I don't want to complain," the German Middle East expert Andrea C. Hoffman told an audience at the Book Festival, but "it really got to me".
In 2014, Farida Khalaf was kidnapped and sold into slavery when her northern Iraqi village of Kocho was attacked by ISIS. She later escaped, a story told in The Girl Who Escaped ISIS, a book co-authored with Hoffman.
Asked by an audience member how working on the book had affected her, Hoffman said she had found it very difficult. "You dive into her [Farida's] world and you have to relive all those terrible things." She added: "In my mind, I really had to be with her in that prison…to imagine all those terrible men. I don't want to complain – you are not Farida – but there was something draining about it and it was really intense."
At the same time, added Hoffman, the experience had "created a very special connection" with Farida through reliving her story. "It's like you share a little bit of life," she said. "It wasn't pleasant, but it was something I really, really, wanted to do because when I met her it was just so incredible for me."
"I was feeling like talking to a Holocaust survivor…getting down the testimony, that was my motivation really."
Khalaf, who now lives in Germany with her mother and three brothers, wants ISIS to face justice at the International Criminal Court in The Hague, a goal shared by Hoffman.
"I would like to see some of these criminals in prison and before a court," said Hoffman, "The way I look at them, that's what they are. All this talk about religion is nonsense – it's misusing religion. The Nuremberg process for those people, that's what I think should happen."
Hoffman, who specializes in the situation of women in Muslim countries, also expressed regret that Khalaf, who wants to become a maths teacher, was unable to appear at the Book Festival because of her refugee status in Germany.
The Girl Who Escaped ISIS recounts how ISIS attacked Khalaf's village when she was 19 years old, killing the men, capturing the women and selling them into slavery. After four months, however, Farida managed to escape, and was later reunited with family in an Iraqi refugee camp before being granted asylum in Germany in 2015.
More articles